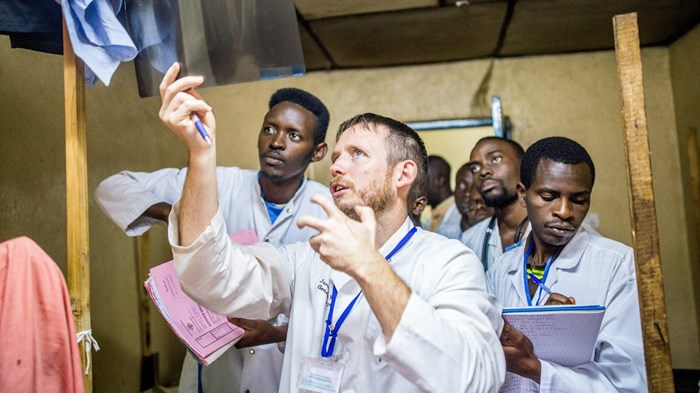 Image: African Mission Healthcare Foundation
A missionary surgeon to one of the world's poorest countries has won the first-ever $500,000 Gerson L'Chaim prize for outstanding Christian medical service.
Jason Fader, whose parents were also medical missionaries, is 1 of 13 surgeons serving the 10 million people in the sub-Saharan African country. Three-quarters of the population is malnourished, making Burundi the world's hungriest country in 2016.
Fader, who grew up in Kenya, has been in Burundi since 2013. In addition to caring for about 25,000 patients a year with his team, he trains local doctors.
"Jason is doing surgeries that no one else has done before in Burundi," fellow doctor Rachel McLaughlin said. "The students haven't had a chance to see it. He's teaching them surgical skills. He's teaching them surgical management. And the students love it."
The prize money will be used to create the country's first postgraduate medical training, add 48 new beds to the 172 ...
1