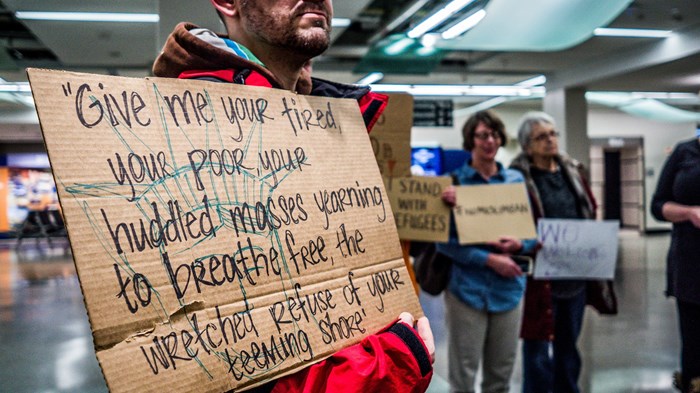 Under President Donald Trump's new executive order, religious minorities claiming persecution will take priority over other applicants once the refugee program resumes.
Last weekend on the Christian Broadcasting Network (CBN), Trump indicated that the policy will particularly advantage persecuted Christians from the Middle East:
They've been horribly treated. Do you know if you were a Christian in Syria it was impossible, at least very tough to get into the United States? If you were a Muslim you could come in, but if you were a Christian, it was almost impossible and the reason that was so unfair, everybody was persecuted in all fairness, but they were chopping off the heads of everybody but more so the Christians. And I thought it was very, very unfair. So we are going to help them.
Since 2011, between 1 and 3 percent of Syrian refugees admitted to the US were Christians, while the proportion of Christian refugees from the country is estimated to be much larger. (CT previously ...
1