'Worst Year Yet': The Top 50 Countries Where It's Hardest to Be a Christian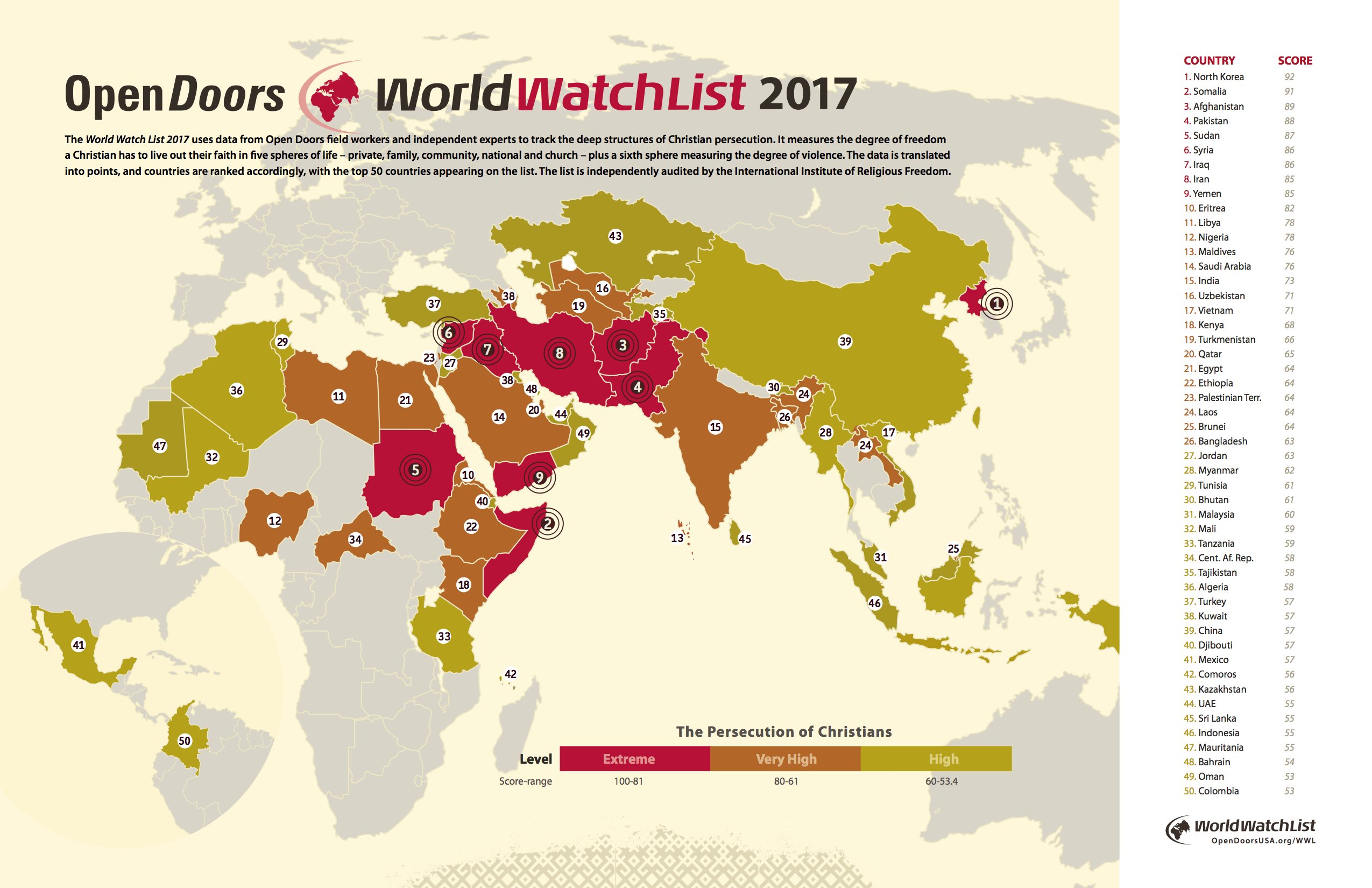 This slideshow is only available for subscribers.
Please log in or subscribe to view the slideshow.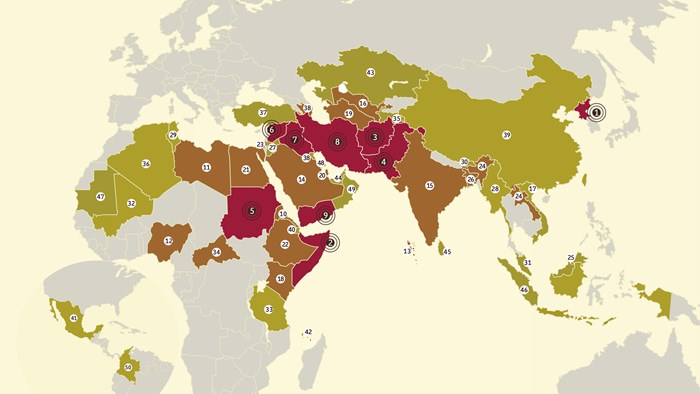 Image: Open Doors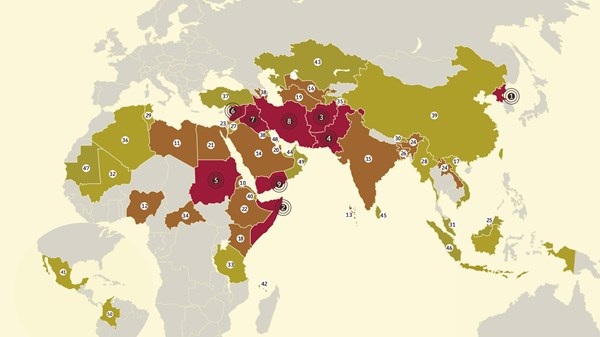 'Worst Year Yet': The Top 50 Countries Where It's Hardest to ...
For the third year in a row, the modern persecution of Christians worldwide has hit another record high.
But the primary cause, Islamic extremism, now has a rival: ethnic nationalism.
Thus, Asia increasingly merits concern alongside the Middle East, according to the 2017 World Watch List (WWL) released today by Open Doors.
This being the list's 25th anniversary, Open Doors also released an analysis of persecution trends over the past quarter-century.
The annual list examines the pressures faced by Christians in five spheres of life (private, family, community, national, and church), plus levels of religiously motivated violence, in order to rank the top 50 countries where "Christians face the most persecution." [Full list below.]
CT's coverage of recent WWL rankings noted how North Korea was getting competition, as well as how the annual list aims for effective anger and shows persecuted believers that they are not forgotten.
In 25 years of "chronicling and ranking" the political and societal restrictions on religious freedom experienced by Christians worldwide, Open Doors researchers identified 2016 as the "worst year yet."
"Persecution rose globally again for the third year in a row, indicating how volatile the situation has become," stated Open Doors. "Countries in South and Southeast Asia rapidly rose to unprecedented levels and now rank among such violent areas as the Middle East and Sub-Saharan Africa."
The findings and trends noted by Open Doors are stark:
Approximately 215 million Christians experience high, very high, or extreme persecution.
North Korea remains the most dangerous place to be a Christian (for 14 straight years).
Islamic extremism remains the global dominant driver of persecution, responsible for initiating oppression and conflict in 35 out of the 50 countries on the 2017 list.
01/11/2017