Trump Picks Sam Brownback as Religious Freedom Ambassador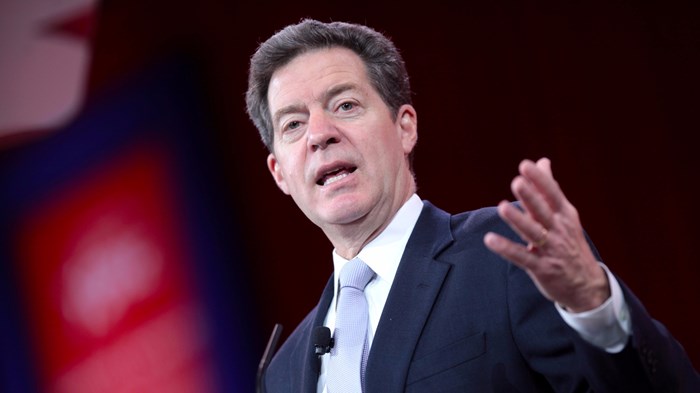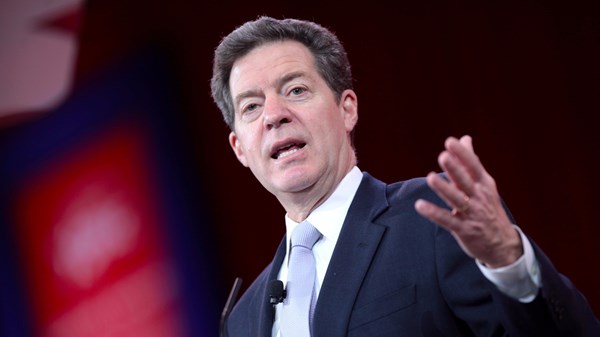 Trump Picks Sam Brownback as Religious Freedom Ambassador
Today the White House announced that Sam Brownback will be President Donald Trump's nominee for America's next ambassador-at-large for international religious freedom.
"Religious freedom is the first freedom. The choice of what you do with your own soul," the current Republican governor of Kansas tweeted. "I am honored to serve such an important cause."
If confirmed by the US Senate, Brownback would follow in the footsteps of previous ambassadors-at-large David Saperstein and Suzan Johnson Cook in the State Department post.
Brownback has governed Kansas since 2011, after representing the Sunflower State in the Senate (1996-2011) and in the House of Representatives (1995-1996). He was a key sponsor of 1998's International Religious Freedom Act, which was significantly expanded by President Barack Obama last December. He was also 1 of only 3 members of Congress to receive a perfect score on the International Religious Freedom Scorecard for his efforts during Obama's first two years in office.
A convert from Methodism to Roman Catholicism, Brownback served as a Catholic advisor to the Trump campaign.
"He is a man of convicted compassion and courteous candor who—as a function of his own deeply held Christian beliefs—will work tirelessly for people of all faiths and none," said Chris Seiple, president emeritus at the Institute for Global Engagement.
Seiple told CT he has known Brownback for almost 20 years, and that the nation needs the Kansas politician's nuanced and sophisticated approach to complex international issues more than ever.
"As America and the global community tackles the rising restrictions on religious freedom worldwide while working to ensure that religious minorities remain in such places as the Middle East, particularly the Nineveh Plain, we will need the imagination and inspiration of Sam Brownback," he said. "Our prayers are with him."
Tom Farr, president of the Religious Freedom Institute, told CT that Brownback "has the experience, passion, and gravitas to make the advancement of international religious freedom an all-of-government policy that will engage all US foreign affairs agencies."
"As Governor Brownback knows, advancing religious freedom will not only reduce the spiking persecution that is afflicting millions of human beings and religious minorities around the world. It can also enhance economic growth, increase political and social stability, and undermine violent religious extremism and terrorism," said Farr, the first director of the State Department's Office of International Religious Freedom (IRF) from 1999 to 2003. "In short, under his leadership US IRF policy can advance human rights and, at the same time, make substantial contributions to the national security of the United States at very low cost."
Frank Wolf, a longtime Virginia politician who retired in 2013 as one of Congress' leading advocates of religious freedom, told the Kansas City Star that "this job is really made for Sam. On all these issues he's been there before almost anybody else."
"All during his career in Congress, Sam was a leader on religious freedom," Wolf, now a senior fellow for the 21st Century Wilberforce Initiative, told CT. "He was the first senator to go to Darfur during the genocide, and came back and spoke out to help the people of Sudan. He was also very active in working on issues of religious freedom in Egypt, China, and many other countries. At a time when, according to the Pew Research Center, we see growing religious persecution, I believe Sam Brownback is an outstanding appointment."
Wolf also highlighted that Brownback will be the first elected politician to serve as IRF ambassador. Previous ambassadors were religious or NGO leaders.
Open Doors, a leading advocate for the persecuted church, looks forward to working with Brownback soon. "With religious persecution reaching devastating levels around the world, we urge the Senate to confirm Gov. Brownback for this crucial role as soon as possible," said US president and CEO David Curry, whose organization produces one of the best annual analyses of how religious freedom violations have reached record levels in recent years.
"Given his strong experience on the important issue of international religious freedom, we have confidence that Gov. Brownback will be an important asset and champion," said Curry. "This nomination demonstrates a genuine commitment on behalf of the Trump administration to religious freedom around the world."
Russell Moore also praised Brownback as "an outstanding choice."
"This ambassadorship is a key piece in our nation's responsibility to act on behalf of the persecuted around the world; one that requires a seasoned, respected leader who brings conviction and gravity to the work of this crucial post," said the president of the Ethics and Religious Liberty Commission of the Southern Baptist Convention. "Governor Brownback is exactly this kind of leader."
During his time in the Senate, Brownback co-chaired the Congressional Human Rights Caucus and championed the Trafficking Victims Protection Act. As CT noted in a 2006 interview, Brownback developed a reputation for defending the poor and advocating for foreign aid to address humanitarian crises—including the Darfur genocide in Sudan, the AIDS outbreak in Africa, and human rights violations in North Korea.
The IRF office carries out its mission by issuing reports on persecution, meeting with foreign government officials, partnering with NGOs, and reaching out to religious communities.
"He has my prayers and pledge of full cooperation, and I look forward to working with him in the years ahead," Moore continued. "I urge the Senate to confirm Governor Brownback without delay."
If confirmed, Brownback would leave Kansas at a low point in his career, having watched his trickle-down tax cut plan fail to improve the state's economy and be dismantled by state lawmakers, the Associated Press reported. Religion News Service offers more details of his legacy as Kansas governor.
CT previously reported how religious freedom advocates criticized Obama for how long it took him to make his first nomination for the IRF position. However, Johnson Cook proved to be a controversial choice and later resigned, providing a "sense of hope" among advocates at a second chance.
Obama's next nomination of Saperstein—a leading rabbi and the first non-Christian to hold the position—was widely praised.
"President Trump has made this selection in 6 months, whereas it took his predecessor 27 months to do the same," said James Dobson, host of My Family Talk and founder of Focus on the Family. "The president has sent a powerful message … that the United States will lead the global effort in defending and preserving every man, woman, and child's right practice his or her beliefs without fear of intimidation or violence."
"There's no issue in the world I care more about than religious liberty. There is no person in the world that I know cares more about these issues than [Brownback]," said Johnnie Moore, a Trump advisor and CEO of The Kairos Company. "The decision to take someone of his stature—a sitting governor—and put him in a position of this importance is hugely encouraging."
Farr wrote for CT in 2011 why the ambassador is an urgent position for a new president to fill.
CT interviewed Brownback a decade ago, when he was a Republican candidate for president.

07/26/2017