TBN's Jan Crouch Found Liable for Covering Up Granddaughter's Alleged Rape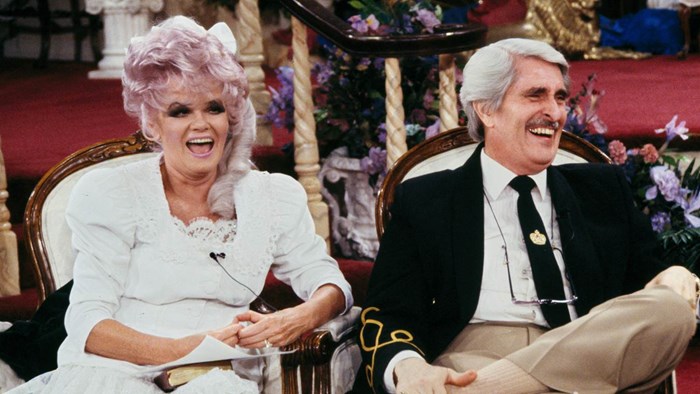 Image: Courtesy of TBN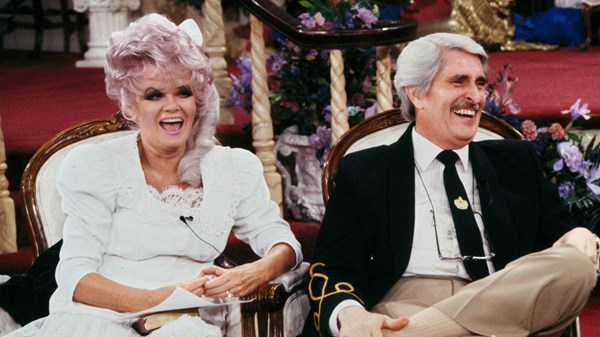 TBN's Jan Crouch Found Liable for Covering Up Granddaughter's ...
A California jury has found that the late Jan Crouch, the founder and popular face of Trinity Broadcasting Network (TBN), is partly to blame for mishandling an incident when her teenage granddaughter was allegedly molested and raped at a telethon in 2006.
Carra Crouch, now 24, was awarded $2 million in damages in a civil case against her grandmother over the emotional pain from when she says she was sexually assaulted by a TBN employee. (Carra Crouch has opted to speak publicly about her allegations, but no one has been charged with the crime.)
In Orange County Superior Court on Monday, Jan Crouch—who died last year—was deemed liable for 45 percent of her granddaughter's trauma. Trinity Christian Center of Santa Ana, which runs TBN, was ordered to pay $900,000 of the damages. Carra's mother and the perpetrator were decided to be responsible for the rest of the damages, but they were not named in the suit, so they won't be required to pay, her lawyer said.
According to a lawsuit filed in 2012, Carra Crouch was 13 when a 30-year-old Trinity employee forced himself on her in an Atlanta hotel, where she had accompanied her grandmother to attend a Praise-A-Thon fundraiser. When Carra told "Momma Jan" what happened, the ordained minister did not report the case to police—going against her obligation as a mandatory reporter under California law—and also blamed the teen for being alone with the man.
In the lawsuit, Carra Crouch said her grandmother got angry and asked her, "Why would you have that man in your room? Why would you let this happen?"
"The jury ultimately determined that Jan's response—by blaming and castigating Carra, by saying words beyond all realm of decency—constituted outrageous conduct," David Keesling, Carra Crouch's attorney, told the Los Angeles Times.
Meanwhile, Trinity's lawyer said that the famous televangelist didn't know about the alleged assault, only of spurned advances made by the employee while the teen and he drank in her room and watched a movie on the bed. The employee was fired after that. The defense also argued that Jan Crouch was acting as a grandmother and not as a minister, so she should not be subject to mandatory reporting laws.
"It's a shame Jan Crouch is not here to defend herself," said attorney Michael King. "Her position was, if she knew something, she would have acted."
The case has gotten extra attention because of the prominence of TBN—the largest religious network in the world—and the evangelical context. In the Orange County Register, Kelsey Burke, a sociologist at the University of Nebraska Lincoln, remarked that women who are victimized in conservative religious communities, or in the context of their family, can suffer additional barriers and trauma to reporting their stories and getting help.
State laws vary on requirements for mandatory reporters, and many ministers—either because of their profession or because of their relationship with children—are obligated to contact agencies if they suspect that a child is a victim of physical or sexual abuse.
"While persons who are legally required to report child abuse are subject to criminal prosecution for failure to do so, instances of actual criminal prosecution are rare," wrote legal expert Richard Hammar for CT Pastors. "However, some clergy have been prosecuted for failing to file a report when they were in a mandatory reporting classification and they had reasonable cause to believe that abuse had occurred."
This is not the first time that TBN has faced lawsuits from within its founders' own family.
Carra Crouch's older sister and TBN's former chief financial officer, Brittany Crouch Koper, got into a legal battle with TBN when she claimed that her grandparents had spent $50 million in charitable assets on personal expenses. The network denied the allegations and accused Koper of engaging in a smear campaign. She claimed that questioning her grandparents' illegal financial activity got her fired.
Both Brittany and Carra are daughters of TBN's onetime heir-apparent Paul Crouch Jr., who left his parents' ministry following Brittany's termination in 2011.
CT previously reported how TBN's troubles have caused ministries to question whether to abandon or reform the broadcaster.

06/06/2017