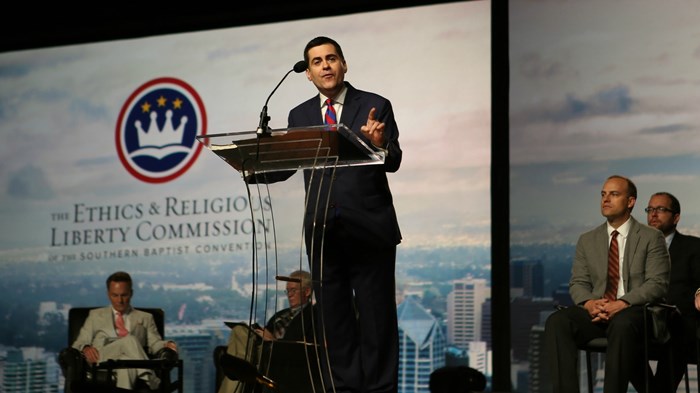 Image: ERLC
Russell Moore was just doing his job, according to his agency's governing board.
But the president of the Ethics and Religious Liberty Commission (ERLC) still offered his second attempt at an apology for "my own role" in the continued division among Southern Baptists in the wake of the 2016 election.
Today's "seeking unity" statement released by the ERLC executive committee and Moore defends his conduct, including his controversial messaging around President Donald Trump.
The ERLC leaders praised Moore for speaking "with clarity and conviction" on ethical issues including "religious liberty, racial reconciliation, character in public office, and a Christian understanding of sexuality." However, the committee acknowledged that fellow Christians "can disagree on delivery, tactics, and approach," and decided that "many of the criticisms levied [sic] against Dr. Moore fall into these categories."
A week ago, Moore ...
1