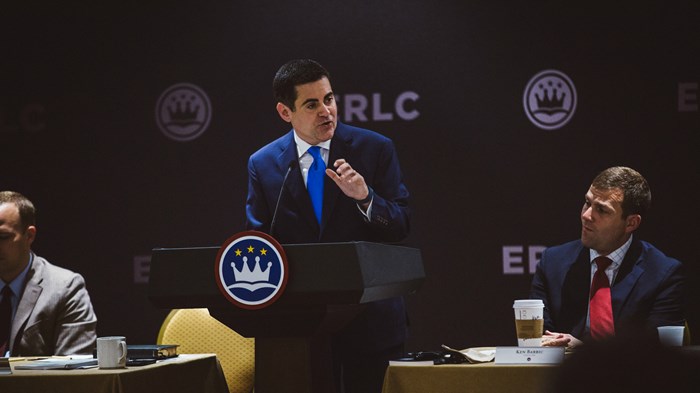 Image: ERLC
Russell Moore still has his job, after today's much-discussed meeting with Southern Baptist leader Frank Page.
"We deepened our friendship and developed mutual understanding on ways we believe will move us forward as a network of churches," wrote Moore and Page in a joint statement.
"We fully support one another and look forward to working together on behalf of Southern Baptists in the years to come," they stated. "We will collaborate on developing future steps to deepen connections with all Southern Baptists as we work together to advance the Great Commission of our lord Jesus Christ."
Today's consternation on social media over Moore, the president of the Ethics and Religious Liberty Commission (ERLC) of the Southern Baptist Convention (SBC), came after more than 100 churches threatened to end their donations to the SBC's Cooperative Program, which supports Moore's ERLC but also the denomination's six seminaries, two missions ...
1