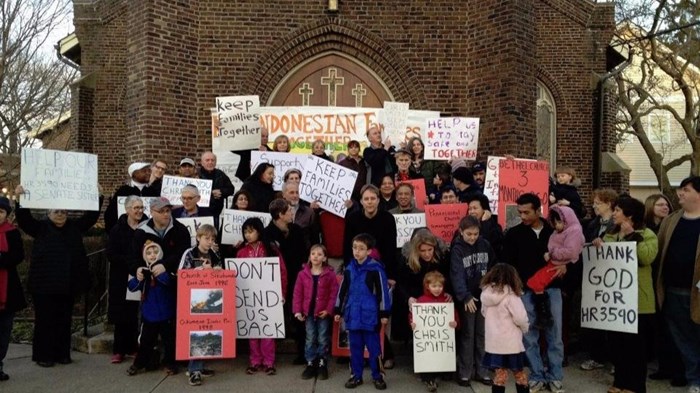 Image: Reformed Church of Highland Park / Facebook
Four years ago, eight Indonesian Christians living in a New Jersey church received some encouraging news: despite overstaying their visas for more than a decade, Immigration and Customs Enforcement (ICE) agents would not be deporting them.
This year, ICE changed its mind.
Four of the men attended an annual check-in meeting with ICE officials in Newark in March, and authorities asked them to return with their passports in May. But when the men returned last week, this time joined by a lawyer, they were arrested and sent to an immigration detention center.
Yesterday, one was deported back to Indonesia.
"His attorney got a call at 10 a.m. that his stay of removal was denied," stated Seth Kaper-Dale, Arino Massie's pastor.
Almost two hours later, Kaper-Dale heard from Massie. "Arino called to say, 'Pastor, I'm already on the plane. I'm headed for Japan. Thanks for all the efforts of the community. Tell the community I love them. Tell my son I love him,'" ...
1