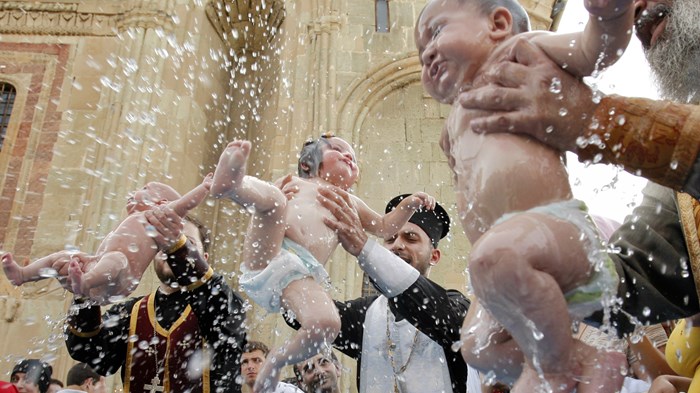 Image: David Mdzinarishvili / Reuters
"Believing and belonging, without behaving."
This is how the Pew Research Center summarizes the surge of Christianity in Europe around the fallen Iron Curtain roughly 25 years after the collapse of the Soviet Union.
"The comeback of religion in a region once dominated by atheist regimes is striking," states Pew in its latest report. Today, only 14 percent of the region's population identify as atheists, agnostics, or "nones." By comparison, 57 percent identify as Orthodox, and another 18 percent as Catholics.
In a massive study based on face-to-face interviews with 25,000 adults in 18 countries, Pew examined how national and religious identities have converged over the decades in Central and Eastern Europe. The result is one of the most thorough accountings of what Orthodox Christians (and their neighbors) believe and do.
Pew surveyed citizens in Armenia, Belarus, Bosnia and Herzegovina, Bulgaria, Croatia, Czech Republic, Estonia, Georgia, Greece, ...
1