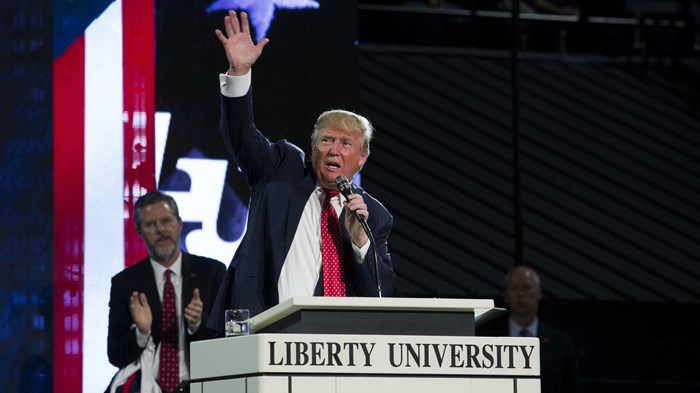 Image: Drew Angerer / Bloomberg via Getty Images
Update (May 13): President Donald Trump told a roaring crowd at Liberty University's commencement to follow their Christian convictions, even when it means feeling like an outsider or taking a stand against the establishment.
"Being an outsider is fine. Embrace the label, because it's the outsiders who change the world and make a lasting difference," Trump told the Lynchburg, Virginia, campus during his first visit as president Saturday morning. "Be totally unafraid to challenge entrenched interests and failed power structures. Does that sound familiar, by the way?"
In front of a record-setting crowd of about 50,000 attendees, the newly minted politician winked to his support from white evangelicals—repeatedly bringing up religious freedom and identifying with their position as Washington outsiders by critiquing the "broken" system and leaders "who think they know everything."
"In America, we do not worship government, ...
1