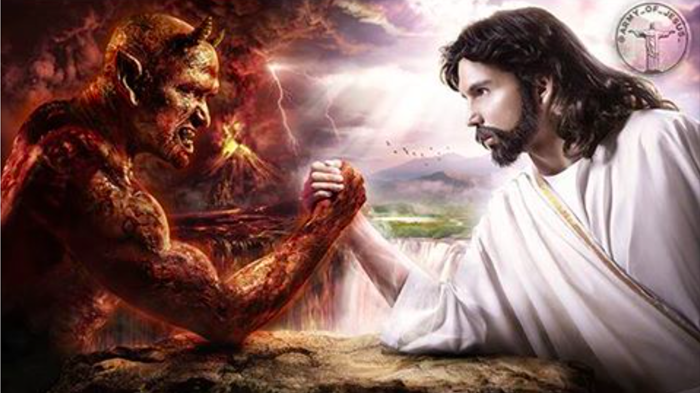 Russian operatives created a popular Facebook page to target conservative Christians with patriotic, Jesus-filled memes as a part of a broad social media campaign to stir dissension among Americans during the 2016 election.
Congressional hearings this week revealed new details about the Russian posts and the scope of their reach, now believed to be up to 126 million users (which is over half of American adults on Facebook). The illicit campaign specifically targeted conservative Christians, as well as other social groups like Muslims, LGBT individuals, and veterans.
"Army of Jesus" was among 470 Facebook pages created by the Internet Research Agency in St. Petersburg. Its profile picture showed a light-skinned, brown-haired Jesus wearing a garment printed with the American flag.
According to one post presented by Senator Mark Warner—depicting a standoff between a glowing figure of Jesus Christ and Hillary Clinton dressed as the devil—the fake Christian account had ...
1