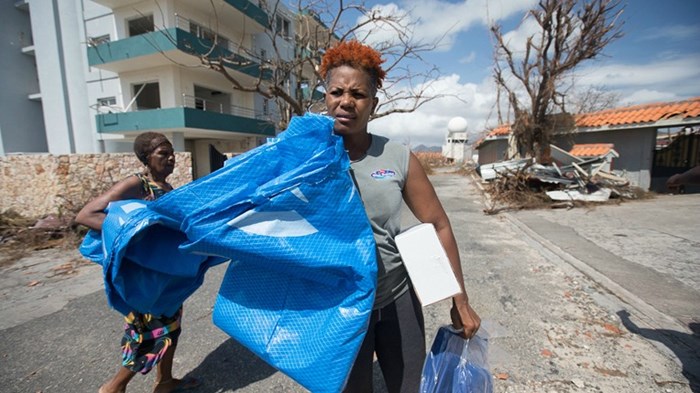 Image: Samaritan's Purse
Many churches in the Caribbean islands are presumed destroyed by Hurricane Irma, the deadly storm currently making its way through Florida.
At least four churches in Antigua and Barbuda and a dozen on St. Martin were flattened by the Category 5 hurricane last week, according to Emerson Boyce, secretary general of the Evangelical Association of the Caribbean (EAC).
Boyce, who is located in Trinidad and Tobago, has struggled to reach major Christian leaders in Irma's path to confirm the extent of the damage among the evangelical community across the Leeward Islands.
Pentecostal and Full Gospel churches are the biggest Protestant groups in the hardest-hit islands, where Christians make up 75 percent or more of the population. (There are no seminaries or Christian colleges on the affected islands; most training in the region comes out of Jamaica, Barbados, or Trinidad and Tobago.)
"I want to thank God. Despite all that's happening globally, there is still a Christian presence ...
1