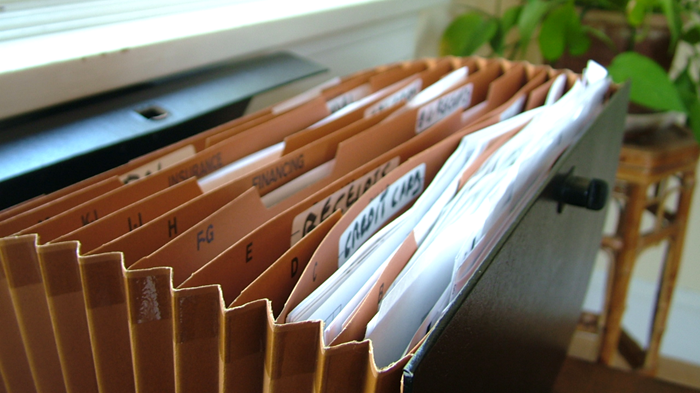 If you make between $50,000 and $100,000 a year, you'll probably give less to charity under President Donald Trump's proposed tax plan.
So says a study commissioned by Independent Sector, a coalition of nonprofits, foundations, and corporate giving programs.
Back in May, researchers from Indiana University's Lilly Family School of Philanthropy ran the numbers on the Trump administration's proposal to double the standard deduction from $6,300 to $12,600 for individuals, and from $12,600 to $24,000 for joint filers.
This week, key Republicans affirmed the plan, which also increases the child tax credit and eliminates most itemized deductions except for mortgage interest and charitable contributions.
The changes, which still have to get past Congress, would mean less money in the federal government's pockets—and also mean less for ministries.
"The Unified Framework for Fixing Our Broken Tax Code is just that—a framework," said Dan Busby, president of the Evangelical Council for Financial Accountability (ECFA). "The details"—many of which are left up to Congress to decide—"are what will tell the real story."
Busby broke down for CT how Trump's proposals would affect charitable giving:
Lowering corporate tax rates and the pass-through rates for small business are pro-growth elements, placing more dollars in the hands of those who support churches and ministries. That is good for ministries, but the impact will tend to be long-term.
The elimination of the personal deduction reduces available resources to make charitable deductions.
The repeal of the death tax removes the significant incentive for many to make charitable contributions to avoid this tax.
But the change that is likely to make the biggest impact on middle-income taxpayers is the doubling of the standard deduction, Busby said.
Raising the standard deduction puts money back into taxpayer pockets, but also means those who itemize their charitable contributions on their IRS 1040 forms would drop from about 30 percent of the population to about 5 percent, said National Christian Foundation president emeritus David Wills. If that group of people is no longer able to write off their charitable contributions as tax free, they may be less inclined to give.
And because itemizing taxpayers—who tend to both earn more and donate more—gave away $217 billion in 2015, that could mean a drop of between $5 billion and $13 billion in charitable giving, concluded the Indiana University researchers. The wide range is due to statisticians' uncertainty about just how much US tax policy influences a giver's motivation.
While a higher standard deduction would likely have "a dampening effect" on giving, it won't destroy it, said James Bakke, executive director of the Barnabas Foundation, which provides planned giving and stewardship services to Christian organizations. "Most of our donors aren't motivated primarily by taxes. They're almost always motivated by the mission of the organization and by doing something good with their money."
Indeed, one Grey Matter study showed that while 37 percent of Protestant churchgoing donors thought eliminating the deduction would decrease giving by a lot, only 8 percent said it would decrease their own giving by a lot.
People committed to tithing will continue to do it regardless of tax structures, Bakke said. And the 75 percent of taxpayers who already take the standard deduction or who will continue to itemize (even after the raised limits) won't be affected.
However, the 25 percent who will be affected are significant: In 2015, the 30 percent who itemized provided nearly 60 percent of America's charitable donations.
But the bigger danger is that by narrowing the charitable deduction, only the wealthiest people will benefit by using it, experts say.
"It allows [opponents] to say, 'We can get rid of this because most people don't get the charitable deduction anyway,'" Bakke said.
Elimination of the charitable deduction altogether would be a significant problem for charities, because of both the decreased incentive to donate and the symbolic withdrawal of government support.
The charitable deduction is as old as World War I, introduced in 1917 to make giving more attractive to Americans weighed down by heavy wartime taxes. Ever since, the US government has been friendly to charities.
It has been good public policy, since "charities do work that benefits the public in a way that's more cost effective by using volunteers" who give both time and materials, said Barnabas Fund finance director Dave Schutt. "If the government reduces funding of charity [through tax breaks], either those services go away or the government has to step in and provide them."
And that would lead to a dramatic tax hike, said Case Hoogendoorn, a Chicago attorney who works with high net-worth clients on taxes and giving.
Assuming the charitable deduction can be eliminated because it's a benefit for the rich is the wrong perspective, he said. "That perspective assumes that money belongs to the government, and so when it creates a deduction, it's giving [the donors] a break."
But the break doesn't actually go to the donors, who are out the money anyway. Instead, it means the donation costs a dollar, rather than a dollar plus tax.
"It's splitting your income with the NGO sector," Hoogendoorn said. Only the income you retain is taxed.
Instead of narrowing the slice of taxpayers who can take a charitable deduction, charities are pushing to see it expanded.
Independent Sector launched an initiative in April to make the tax deduction universal. All donations would be taken as an exclusion "above-the-line," reducing taxable income the way traditional IRA donations do.
"[This] would encourage more giving from everyone," Wills said.
Indeed, the Indiana University study predicts those making less than $100,000 would increase their giving by about 8 percent, and overall charitable giving would grow between $3.7 billion and $12 billion.
The Barnabas Foundation's best advice to givers: Don't get lost in the weeds.
"Some donors, when they get all caught up in the taxes, they lose the joy," Schutt said. "We remind them of the reason they give and tell them, 'If it's going to cause you to lose your joy in giving, don't worry about the taxes.'"