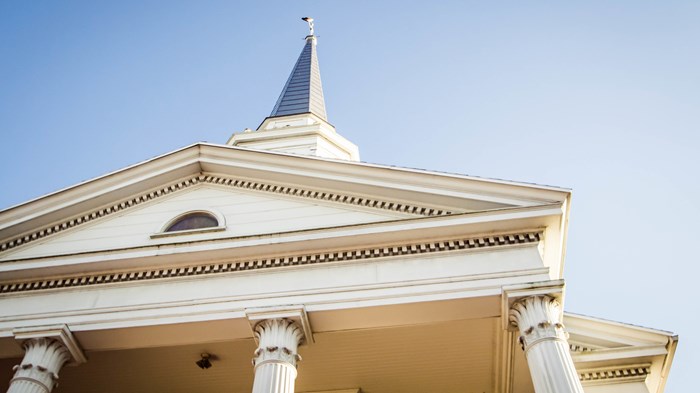 An estimated 30,000 congregations shut their doors in the United States from 2006 to 2012. Yet a recent study finds good news for churches overall—including the lowest closure rate of any American institution.
According to a recent paper published by sociologist Simon Brauer in the Journal for the Scientific Study of Religion, the number of religious congregations in the United States has increased by almost 50,000 since 1998. A key reason: growth in nondenominational churches.
Using the National Congregations Study (NCS) conducted in 2006 and 2012, he estimates the number of congregations in the US increased from 336,000 in 1998 to a peak of 414,000 in 2006, but then leveled off at 384,000 in 2012.
Brauer's estimate is more reliable—statistically speaking—than previous estimates that used other methodology; however, his model "relies on samples of individuals and not the organizations themselves," so there is still a range of variation around the "best bets," he told CT. Thus, the loss of 30,000 churches is not statistically significant (as it falls within the model's confidence interval of 95%).
Meanwhile, nondenominational churches kept growing: from 54,000 in 1998, to 79,000 in 2006, to 84,000 in 2012. This echoes a 2010 report from the Hartford Institute for Religious Research (HIRR) which found that nondenominational churches have the third-largest cluster of adherents in the United States (following Catholics and Southern Baptists). HIRR found that individuals claiming nondenominational affiliation grew from 194,000 in 1990 to 8 million in 2008.
The growing number of non-Christian places of worship is another reason for the increase, said Brauer. While such congregations declined from 16,000 in 1998 to 13,000 in 2006, they doubled to 26,000 in 2012.
In his paper, Brauer noted one small contributing factor is the number of mosques, which grew from 1,200 in 2000 to 2,100 in 2011. Immigration and the economy also likely played a role, he said. "Beyond those two large black boxes, any other attempt to explain it is spitballing at best."
A separate study from 2012, which estimated that America's non-Christian religious population grew from 5.8 million in 1990 to 8.7 million in 2008.
Brauer's estimate includes 113,000 congregations in 2012 from 13 major Christian denominations, a decline from 120,000 in 1998. He calculated this using data from both the NCS and the denominations' statistics departments, which he judged to have reliable counts of their congregations.
These included (in order of most congregations to least): the United Methodist Church (UMC), the Roman Catholic Church, the Assemblies of God, the Presbyterian Church (USA), the Evangelical Lutheran Church in America, The Episcopal Church, the Lutheran Church–Missouri Synod, the United Church of Christ, the Seventh-day Adventists, the Disciples of Christ, the Wisconsin Evangelical Lutheran Synod, the Presbyterian Church in America, and the Reformed Church in America.
Brauer did not include the Southern Baptist Convention (SBC), America's largest Protestant denomination, in the denominational section of his estimate, because Baptist congregations can be accidentally counted more than once due to affiliation with multiple denominations. The SBC's latest Annual Church Profile tallied 47,200 churches, which could mean there are more SBC churches than Brauer's largest included denomination, the UMC, which has 35,700 churches.
Brauer lumped together the remaining 161,000 congregations into a fourth category, which included all denominations that are historically difficult to accurately count—notably Baptist congregations as well as African American ones. Black congregations often go underrepresented due to nonresponse bias on surveys (one study found that in-person interviews lead to higher response rates), while Spanish-speaking and rural churches are also often missed in congregation counts.
Brauer notes that population growth is also likely boosting the number of congregations. America grew by 27 million people between 2000 and 2010, while a separate US Census Bureau report estimated that 14 to 16 million immigrants entered America.
Brauer's study corroborates an earlier finding from a team of sociologists led by Shawna Anderson at Duke University, who estimated the average annual death rate of congregations between 1998 and 2005 to be only 1 percent, among the lowest of any type of organization.
So, while much noise has been made of the rise of the religiously unaffiliated ("nones"), their rise has not correlated with an equal rate of congregations closing.
"We shouldn't expect to see a one-to-one correspondence between declining affiliation and church attendance," Brauer told CT. "But assuming the growth we have seen is partially made up of people dropping out of religion altogether, we should see some eventual consequence to congregation counts.
"If we don't, it will either be indicative of the character of religious nones in the US, or suggest that congregations have adapted to this change."