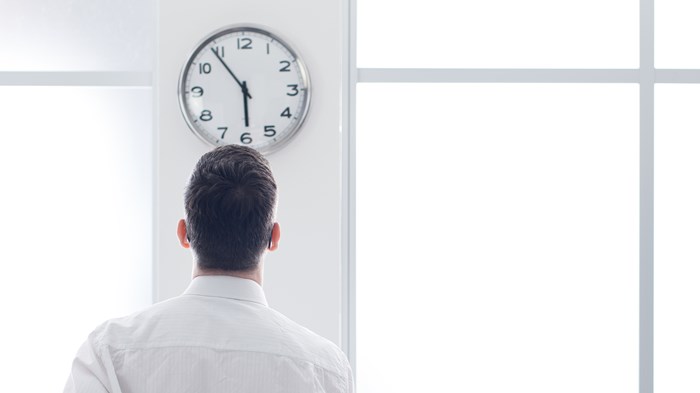 Image: iStock
Just before Labor Day, a federal judge in Texas struck down a US Department of Labor (DOL) mandate that full-time, salaried workers—including church and parachurch staff—who earn up to $47,476 must be paid time-and-a-half for any overtime they work. This week, the Justice Department announced that it would not pursue the matter.
Texas judge Amos Mazzant said he wasn't opposed to the "general lawfulness of the salary-level test or the Department's authority to implement such a test," but that the DOL focused too much on the amount of money paid and not enough on the job duties. So far, 21 states and 50 companies had filed lawsuits against the Labor Department, charging that it had exceeded its authority.
The previous limit, set by President George W. Bush, was $23,660. Labor secretary Alexander Acosta said at his confirmation hearing in March that an adjustment for inflation would leave the number "somewhere around $33,000."
"I'm very sensitive to the face that it hasn't been updated since 2004," he told US senators at his confirmation hearing, promising to "look at this very closely."
"Churches and ministries throughout the United States are relieved that the Trump administration is taking a measured approach to potential changes in the overtime threshold," Evangelical Council for Financial Accountability president Dan Busby told CT. "The [DOL] recently submitted a formal request for information to employers. This input will be considered before the DOL presumably increases the overtime to a threshold much lower than what was proposed by the former administration."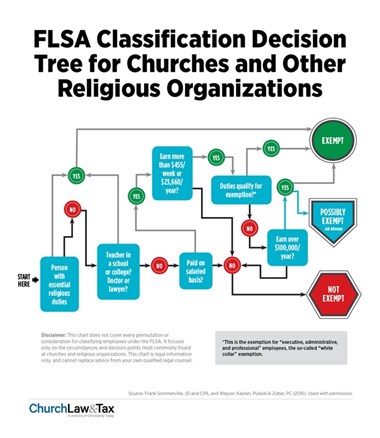 If any adjustments are made, employees such as church secretaries, janitors, or preschool teachers making less than the limit would need to be paid 1.5 times their normal rate for any time they put in beyond 40 hours a week. But pastors would likely be exempt no matter their salary, according to legal expert Richard Hammar.
CT asked experts if upping the salary level to $47,476 would have made ministry jobs more rewarding due to the pay increase, or rarer due to the financial burden put on ministries.
Would more overtime pay be good for ministries? Answers arranged from "yes" to "no."
"Overtime regulations are not about helping people to become rich; they are about remembering to be just. The purpose of paying a ministry staff is to free them up from the concerns of making a living so they can devote themselves to do the work of the ministry. Too often we want top talent for minimal compensation. Look at Matthew 20. The Master did not underpay the first workers; he overpaid the last."
Mark A. Croston Sr., national director, Black Church Partnerships, LifeWay Christian Resources
"The solution: pay higher salaries to fewer people. The biggest staffing trend I've seen is smart churches paying more for people who can lead leaders and build teams. It may be a painful transition initially, but it's one that has the potential to help pastors focus more on raising a sustainable corps of volunteers and unleashing the church to be the church through its people—not just through its building and staff."
William Vanderbloemen, president, Vanderbloemen Search Group
"Churches should continually evaluate whether they are fairly paying their employees for the services rendered. As Christians, we are to be a model of excellence. This applies to our employment practices."
Eric Moore, professor of pastoral ministries, Moody Theological Seminary
"We should desire to pay our employees fairly. At the same time, it is clear that the pay scale is often different in a ministry setting than it is in a for-profit setting. It is critical for us to fully understand the implications of this change, and to comply with the new regulation. Scripture is clear that we have an obligation to follow the laws if they are not contradictory to biblical principles."
Vonna Laue, executive vice president, Evangelical Council for Financial Accountability
"The small church/ministry doesn't typically set its salaries based on the minimum allowed by law, but rather on the availability of usually scarce resources. I don't know any pastors who stop doing ministry just because they have exceeded that week's allotted hours. This change in the law probably won't cause them to start doing so."
Jesse Rincones, executive director, Hispanic Baptist Convention of Texas
"I am concerned that, in order to meet organizational objectives while staying within their budgets, some organizations may look to reduce full-time positions and increase less stable, often benefit-void, part-time positions. Such a scenario is not best for either party."
Art Rainer, vice president for institutional advancement, Southeastern Baptist Theological Seminary
Additional reporting by Sarah Eekhoff Zylstra