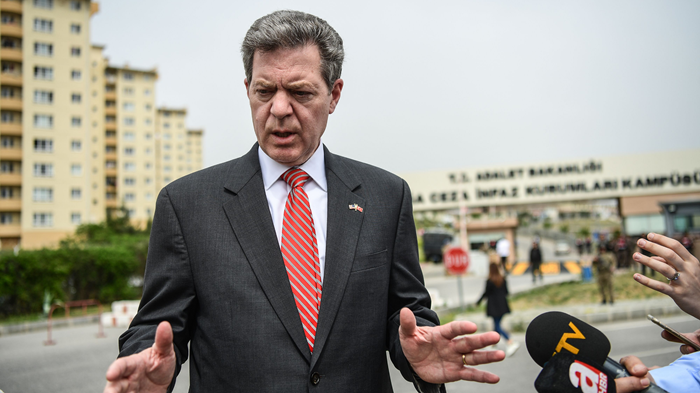 Image: Ozan Koze / AFP / Getty Images
For most of American pastor Andrew Brunson's 18-month imprisonment in Turkey, the government failed to officially indict him or offer the opportunity for bail or his release.
Finally, his terrorism and espionage case came to trial on Monday, but the proceedings continue to underline the strained relations between the United States and Turkey.
Sam Brownback, the US State Department's new ambassador-at-large for religious freedom, traveled to Turkey this week to back the American pastor in court in Aliaga, just 38 miles from Izmir, the coastal city where Brunson had led a small Presbyterian congregation.
Turkey has accused the evangelical minister—who lived in the Muslim-majority country for 23 years before his arrest following an attempted coup in 2016—of fueling unrest in the country through alleged involvement with exiled cleric Fethullah Gülen and the Kurdistan Workers Party (PKK), an insurgent group. Both movements are seen as enemies and threats to the Turkish ...
1