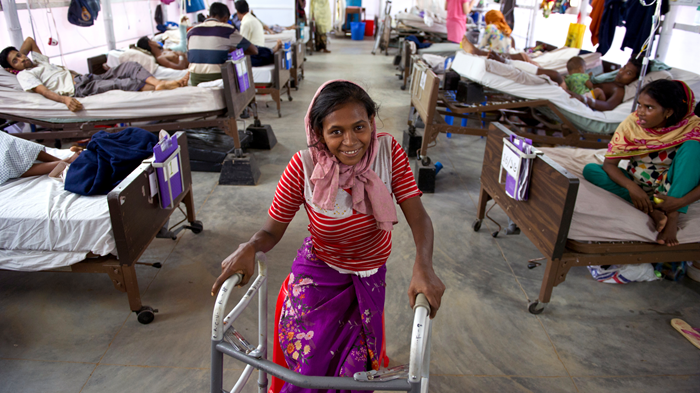 Image: Chuck Bigger Photography
It wasn't that Memorial Christian Hospital in southeastern Bangladesh had no warning.
Steve Kelley, a surgeon at the Baptist facility, got a call from Doctors Without Borders on a Friday afternoon last August.
"He was stammering," Kelley said of the German physician on the line. The facility for the medical aid group also known as Médecins Sans Frontières (MSF) was about 30 miles south of Memorial Christian, in a Rohingya refugee camp near the border of Myanmar.
"He described hundreds of dead and dying pouring across the border," Kelley said. "It was a humanitarian nightmare. MSF was up to their eyeballs very quickly."
The situation—which United Nations High Commissioner for Human Rights Zeid Ra'ad al-Hussein called "a textbook example of ethnic cleansing"—began the day Kelly got the phone call. On Friday, August 25, 2017, Rohingya militants allegedly attacked 30 police stations in western Myanmar and killed ...
1