Sam Brownback Finally Confirmed as America's Religious Freedom Ambassador
After a tight Senate vote, evangelicals are celebrating the Kansas governor's new role.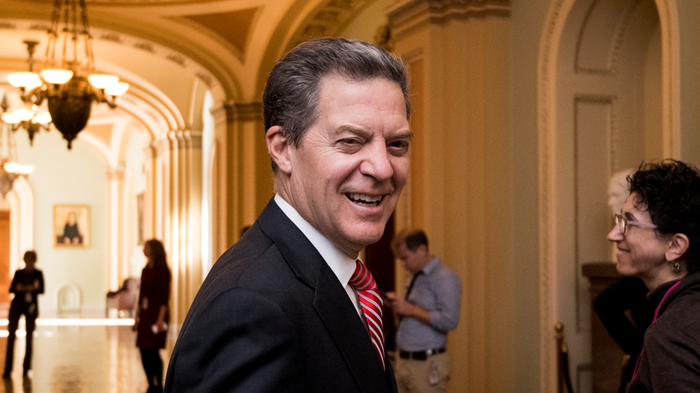 Image: Bill Clark / CQ Roll Call / Getty Images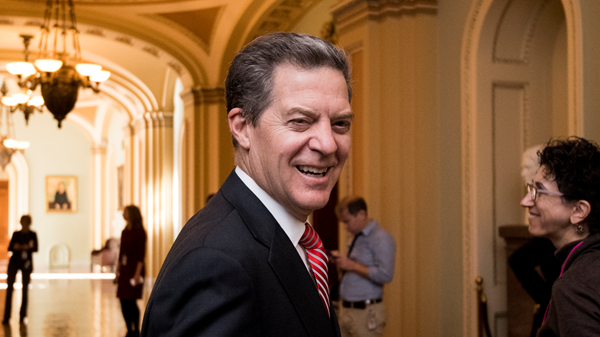 Sam Brownback Finally Confirmed as America's Religious Freedom ...
The US Senate finally confirmed Sam Brownback as America's next ambassador-at-large for international religious freedom Wednesday evening, six months after President Donald Trump tapped the Kansas Republican for the job.
The chamber voted 50–49—calling on Vice President Mike Pence to break a tie vote for the second time that day—to install Brownback in the vacant State Department position, which monitors persecution and discrimination on a global scale through the Office of International Religious Freedom (IRF).
Brownback represents the first politician and the first Catholic to fill the role, following in the footsteps of David Saperstein as the first Jewish IRF ambassador and Suzan Johnson Cook as the first female and first African American one.
"Thank you to @POTUS, @VP, and all the Senators who supported my nomination," Brownback tweeted after the vote. I'm looking forward to starting my new position as Ambassador and working hard for the American people and religious freedom around the world. #ksleg"
The White House had to resubmit Brownback for consideration after the Senate didn't confirm him (and hundreds of other appointees) last year; it took a tiebreaking vote from Pence for Brownback's confirmation to proceed.
Many Democrats in Congress opposed the Kansas governor and former fellow senator for the ambassadorship due to his policies for LGBT workers, while evangelicals have cheered Brownback's record on religious freedom.
"Confirmation of Sam Brownback as the Ambassador-at-Large sends a message to the world that religious freedom is a priority of the United States government," said Oklahoma Senator James Lankford, a Baptist, in a statement. "It is an important first step, but we cannot stop there…. As a world leader for freedom and the protection of basic human rights, the United States should take every opportunity to advocate for people—including Americans here at home—to think, believe, and act according to their religious belief whether they belong to a minority or majority religion in their nation."
Several religious freedom leaders told CT around his appointment last July that they trusted him to handle the ongoing complexities around religious tensions in the Middle East and elsewhere.
Tom Farr, president of the Religious Freedom Institute, praised Brownback's "experience, passion, and gravitas," while Chris Seiple, president emeritus at the Institute for Global Engagement, said the US will need Brownback's "imagination and inspiration" to protect minorities in the Nineveh Plains of Iraq.
The head of Open Doors USA, which advocates for persecuted Christians around the globe, said on Wednesday that the organization looks forward to partnering with Brownback in his new role.
"Brownback is a champion of international religious freedom," said David Curry, Open Doors president. "His efforts as a senator demonstrate his relentless commitment to freedom of faith for all people around the world."
Advocates have been eager to see more readiness around religious freedom from the State Department. Its 2017 report on religious freedom violators came several weeks after the congressional deadline, and Secretary of State Rex Tillerson was unusually brief in the department's annual assessment of the issue.
Tillerson has also proposed combining IRF—the office that Brownback now heads—with the Office of Religion and Global Affairs, which advises on religious policy and practice. As CT reported last year, religious freedom experts are split on whether such streamlining would benefit the cause.
With the official approval, Brownback leaves his home state at a particularly low point; after the failure of his signature tax plan, he ranks among the least-popular governors in the US.
Prior to his governorship, he was a senator from 1996 to 2011, when he ran for president as a Republican candidate.

01/24/2018