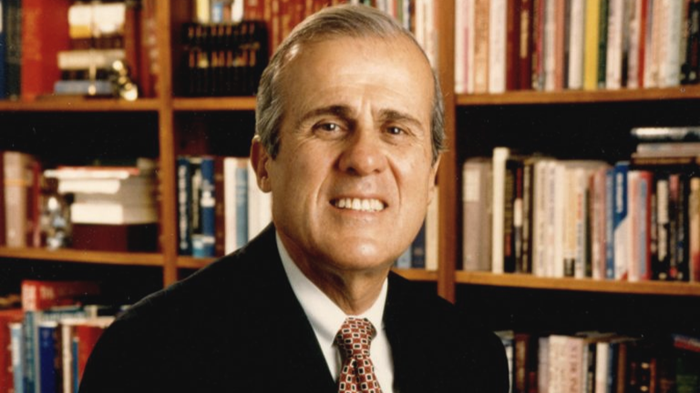 Image: HarperCollins Christian Publishing
Longtime Thomas Nelson Publishers CEO Sam Moore, who went from selling Bibles door-to-door to running one of the biggest Bible businesses in the world, died Friday at age 88.
Moore led Thomas Nelson—now a division of HarperCollins Christian Publishing—for 47 years, expanding it to become the top publisher of Bibles and Christian books.
From when he bought the company in 1969 to his retirement over a decade ago, Thomas Nelson and its imprints published more than 300 million Bibles as well as popular titles by Christian leaders such as Jerry Falwell, Billy Graham, Max Lucado, and Charles Stanley.
"Sam was a unique man who embraced God's plan for his life every day with courage and enthusiasm," said Mark Schoenwald, president and CEO of HarperCollins Christian Publishing. "He dedicated his life's work to preach and teach the good news of the gospel. Sam impacted and changed the lives of countless people with his time, effort, and resources."
As ...
1