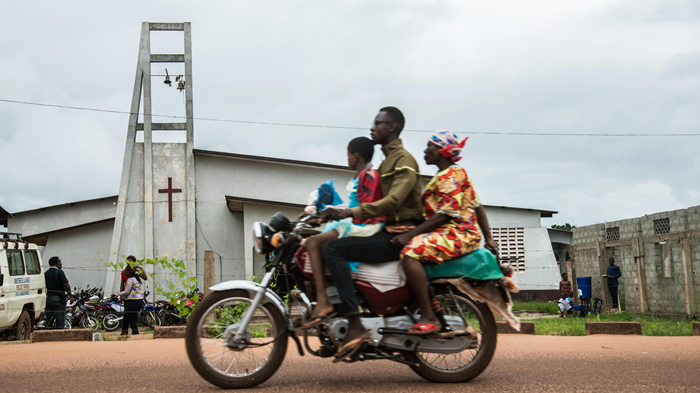 Image: Junior D. Kannah / Getty Images
The tight restrictions put in place to stop the latest flare-up of Ebola in the Democratic Republic of the Congo (DRC) go against the typical rhythms of church life, where Christians regularly gather together, partake in sacraments, and lay hands on one another to pray for healing.
Before the World Health Organization declared the six-week-long outbreak largely contained last week, Christian patients and church leaders numbered among the dozens infected by the deadly disease that most violently erupted around West Africa between 2013 and 2016, killing more than 11,000 people.
Two Ebola patients died last month after fleeing a hospital isolation ward so they could be taken to a prayer meeting, where they exposed up to 50 others. Hospital efforts to contain the violent ailment were not enough to prevent two infected patients from being swept out of the hospital to pray.
"The escape was organized by the families, with six motorcycles as the patients were very ill and couldn't walk," ...
1