China Mulls Major Restrictions on Online Ministries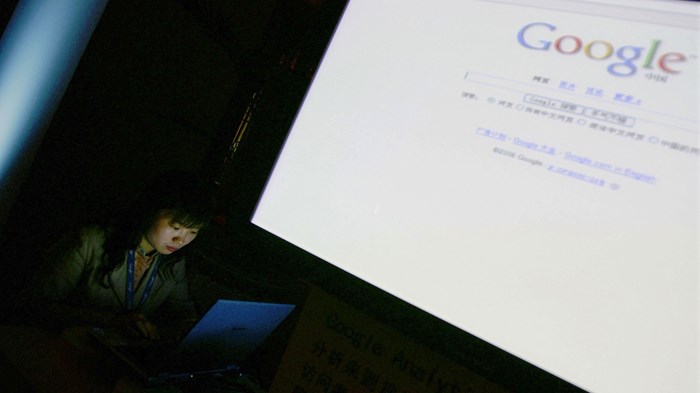 Image: Guang Niu / Getty Images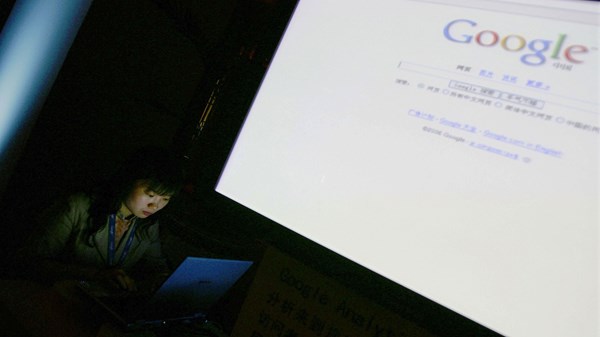 China Mulls Major Restrictions on Online Ministries
Chinese Christians have one month to tell their government what they think of proposed new rules that ban the sharing of prayer, Bible reading, baptism, communion, and other forms of religious activity online.
China's State Administration for Religious Affairs (SARA) posted a draft yesterday of new regulations on online religious activities that would "forbid the streaming of religious ceremonies (live on the internet), including prayer, preaching and even burning incense," reports AsiaNews, which broke the story.
The new measures, contained in 35 articles, are "much more restrictive and analytical" than regulations on religious activities in real life that went into effect in February, according to AsiaNews:
For example they establish that anyone who wants to open a religious site, must seek permission from the authorities and be judged morally healthy and politically reliable.

Organizations and schools that receive the license can only publish didactic material via the Internet in their internal network, accessible only through a registered name and password. The rules emphasize that such organizations can not try to convert someone, and they cannot distribute religious texts or other material.
"They are still in draft form and await comments from the public, but as is almost always the case, the draft is in practice the final text," reports AsiaNews.
SARA stated the new measures are intended to "regulate internet religious information service activities and maintain religious harmony and social harmony." It asked for public feedback by October 9 via its website and by email or regular mail.
The previous real-life restrictions were also proposed in September and finalized in October, before being implemented the following February.
CT reviewed a crowdsourced translation of the draft rules, where Article 15 spells out the prohibited online activities. Some would not be objected to by Chinese Christians leaders, such as propogating heresy or using trickery or coercion to obtain assets. Others include:
recruiting followers or setting up religious organizations, schools, and sites
inciting minors to participate in religious activities
selling, marketing, or distributing internal religious materials
undermining peaceful relations between religions, or between religious and non-religious citizens
attacking the state's religious policies and regulations
In other articles, the draft rules prohibit the digital transmission—by text, photos, audio, or video—of prayer, baptisms, reciting scripture, or communion. (The ban would also apply to burning incense and Buddhist prayers.)
Most notably, foreign and non-mainland (i.e. Hong Kong and Taiwan) organizations and individuals would be prohibited from providing "internet religious information services" to mainland Chinese users.
This would apply to a broad swath of online activity: "information involving religion, including that relating to religious doctrine, religious knowledge, religious culture, or religious activities, that is transmitted as text, images, audio or video through means of Internet websites, applications, forums, blogs, microblogs, public accounts, instant messaging, or online live-streaming."
Providers of such online material must be approved by the state, and must obey existing laws as well as actively adapt religion to Chinese socialism and preserve ethnic unity and social stability. Their license would be valid for three years before renewal.
Such websites, blogs, or other digital ministries would be prohibited from containing in their names the words China, Chinese, or National, while "religious names" like Catholic, Christian, or Buddhist could only be used to the specific religious groups and their schools or sites.
Religious groups, schools, or "activity sites" that obtain license to provide religious information online would be allowed to have religious professionals preach on their platforms and conduct religious education. However, they must have all users registered under their real names, and their interpretation of religious doctrines and rules must be conducive to "social harmony, the progress of the times, and healthy civilization," according to the crowdsourced translation.
Also, both preaching and education must implement a "real-name management system."
Organizations and individuals without a license would be prohibited from preaching or teaching online, and even prohibited from forwarding or linking to such content.
In a potentially foreboding sign for Christians on China's massive social networks, the draft rules state that online broadcasters without the new religious licenses must prohibit their users from publishing religious information on those platforms.
If the draft rules are finalized, existing religious sites will have six months to come into compliance.
CT previously reported how Chinese Christians increasingly face rising red tape as they practice their faith.

09/11/2018