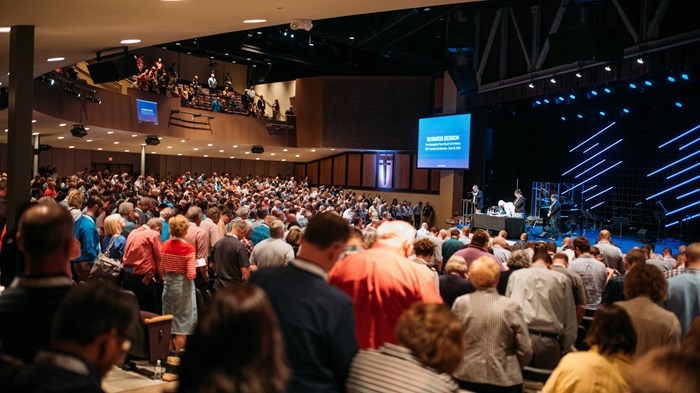 Image: Evangelical Free Church of America Conference
The Evangelical Free Church of America (EFCA) changed its position on end times theology, voting this summer to drop the word "premillennial" from the denomination's statement of faith.
Many of the 350,000 people who belong to EFCA churches still believe Jesus will return to earth to reign as king for 1,000 years, but the denomination no longer considers that doctrine essential to the gospel.
An internal document explaining the rationale for the change says premillennialism "is clearly a minority position among evangelical believers." Premillennialism has been a "denominational distinctive" for the EFCA, according to the document, but shouldn't be overemphasized.
"The thought was, we must either stop saying we are a denomination that majors on the majors … and minors on the minors, or we must stop requiring premillennialism as the one and only eschatological position," said Greg Strand, EFCA executive director of theology, ...
1