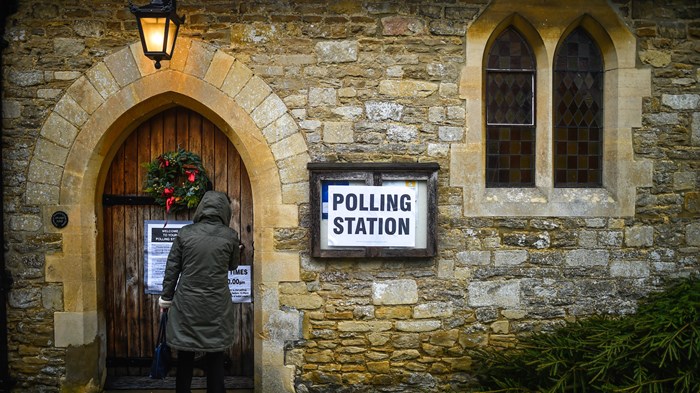 British evangelicals are divided over Brexit. The January 31 deadline for the nation's departure from the European Union is fast approaching, and Thursday's elections gave the Conservative Party a historic victory and "a powerful new mandate to get Brexit done," according to Prime Minister Boris Johnson. As evangelicals absorb the news, they are grappling with the political tumult, the ongoing uncertainty, and the question of what a Christian should do in these difficult times.
The Evangelical Alliance of the United Kingdom (EAUK) has been urging everyone to pray, posting a prayer to social media every Thursday "to ask God for His peace, grace and guidance." It's an effort at unity amid division. The EAUK has remained "studiously impartial" on Brexit, "to reflect the diversity of political opinions" among evangelicals, according to spokesman Danny Webster.
If there's a chance to come together, Webster believes, it's ...
1