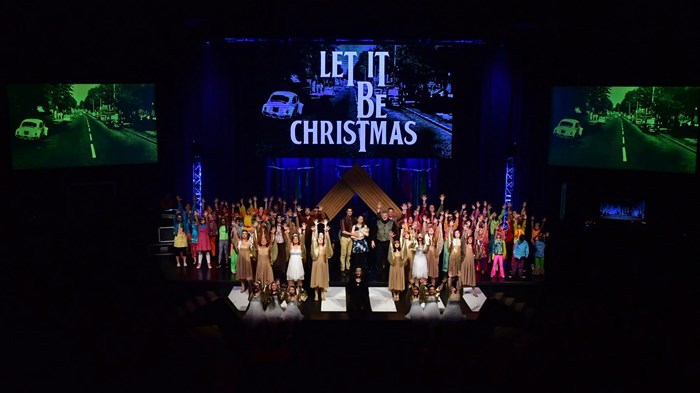 Image: Jennifer Pedley, "Picture 1000 Words Media" / RNS
Naperville, Illinois (RNS)—Community Christian Church's annual Christmas pageant includes all the classics.
There's "O Little Town of Bethlehem" and "Away in a Manger."
And everyone's favorite sing-a-long: "I Want to Hold Your Hand."
The church's annual "Let It Be Christmas: The Gospel according to Matthew, Mark, Luke, John, Paul, George, and Ringo" sets the story of Jesus' birth, which Christians celebrate at Christmas, to the music of the Beatles.
It mixes Scripture, songs, and dance into what Community calls a "magical mystery tour through the Gospels to tell the greatest story of all time, with the greatest music of all time!"
And it's Anna Bramlett's "favorite annual tradition."
Bramlett, a 15-year-old sophomore at Naperville North High School, plays Mary in this year's production. It's her 10th appearance in the show, now going on 12 years at the nondenominational ...
1