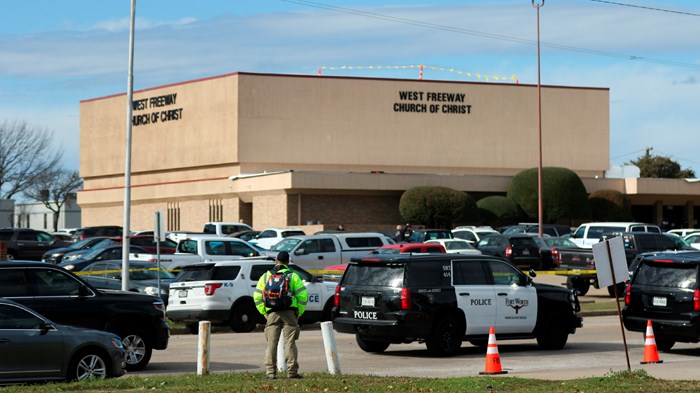 Image: Associated Press
WHITE SETTLEMENT, Texas (AP) — Congregants shot and killed a man who opened fire in a church near Fort Worth, Texas, on Sunday, killing the attacker, police said.
A person shot by the suspect also died and a second parishioner has life-threatening injuries following the attack at the West Freeway Church of Christ, White Settlement Police Department Chief J. P. Bevering said during a news conference Sunday afternoon.
The assailant fired once before the "heroic actions" of the congregants cut his assault short, Bevering said.
"Unfortunately, this country has seen so many of these that we've actually gotten used to it at this point. And it's tragic and it's a terrible situation, especially during the holiday season," Jeoff Williams, a regional director with the Texas Department of Public Safety, said at the news conference.
"I would like to point out that we have a couple of heroic parishioners who stopped short of just anything that you can ...
1