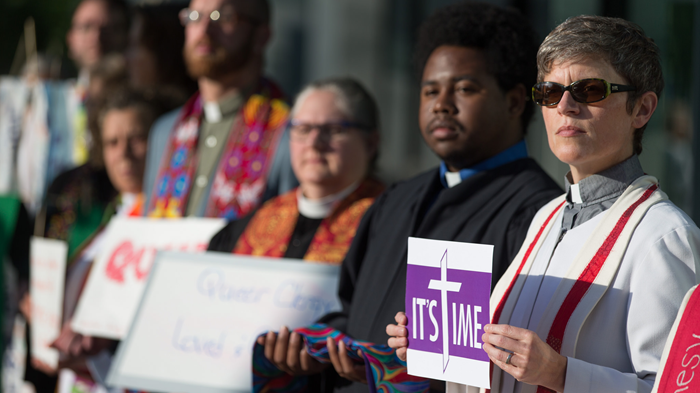 Image: Mike DuBose / United Methodist News Service (UMNS)
One of the world's largest Christian denominations faces potential fracture as United Methodist leaders gather to finally decide how to navigate deep divisions over gay marriage, ordination, and ministry.
The United Methodist Church (UMC) meets Saturday through Tuesday to weigh options to address the differing convictions on the issue, including some that would lead one side or the other to leave the denomination.
This special session of its General Conference, a denominational decision-making body made of around 1,000 delegates, represents the culmination of years of passionate debate about the application of scriptural teachings, particularly when it comes to issues around sexuality.
There's a lot at stake. Beth Ann Cook, a UMC minister and clergy delegate, said the issue comes down to "how we interpret and apply Scripture in our daily lives," and she's praying that "delegates fully and honestly face the depth of our divisions."
"While this ...
1