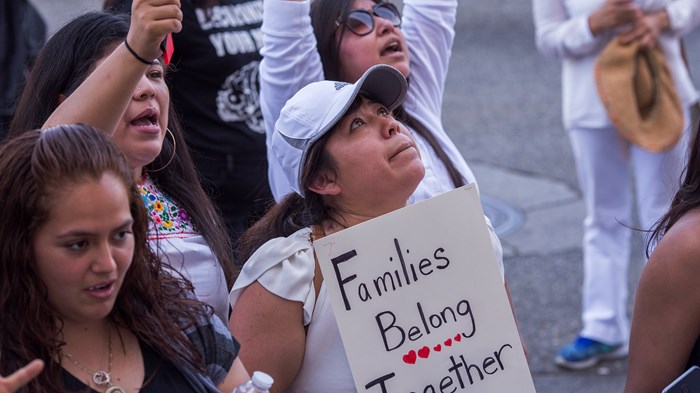 Image: David McNew / Getty Images
When The New York Times reported on toddlers without diapers and children without toothbrushes at US Customs and Border Protection (CBP) facilities, Christians joined the rest of the country in dismay.
They shared the stories chronicling poor conditions and promoted campaigns to donate money and send supplies, desperate to do something to help. But the facilities at the center of the reports have turned away donations.
This saga has brought new attention to the crises at the border, particularly for children of asylum seekers, and the role of US churches in offering a compassionate response. Where are evangelicals already at work among the latest wave of migrants? What more can be done?
Leaders like San Antonio pastor Max Lucado have urged Christians to pray and act. "This is a mess. A humanitarian, heartbreaking mess. As we are wondering what can be done, let's do what we are called to do," he wrote in a lament for CT. "Let's pray. Let's lament. Let's ...
1