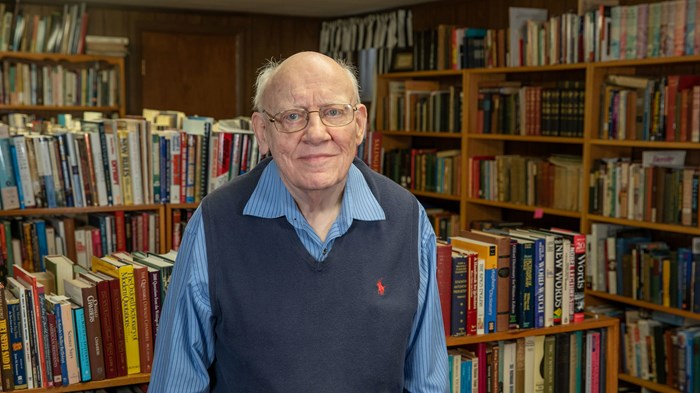 Image: Courtesy of Cedarville University
Bible teacher, pastor, and preacher Warren Wiersbe died Thursday at age 89, leaving an impressive legacy of teaching, preaching, and mentoring countless pastors. Through his lessons, broadcasted sermons, and over 150 books, he resourced the church to better read and explain the Bible.
In a tribute, grandson Dan Jacobsen recalled how pastors often tell him, "There's not a passage in the Bible I haven't first looked up what Wiersbe has said on the topic."
Wiersbe described himself as a bridge builder, spanning the gap "from the world of the Bible to the world of today so that we could get to the other side of glory in Jesus," according to Jacobsen.
Of all his many writings his "Be" commentary series is his most well known and well loved, including books like Be Loyal (Matthew), Be Diligent (Mark), Be Compassionate (Luke 1–13), Be Courageous (Luke 14–24), Be Alive (John 1–12), and Be Transformed (John 13–21). Wiersbe saw ...
1