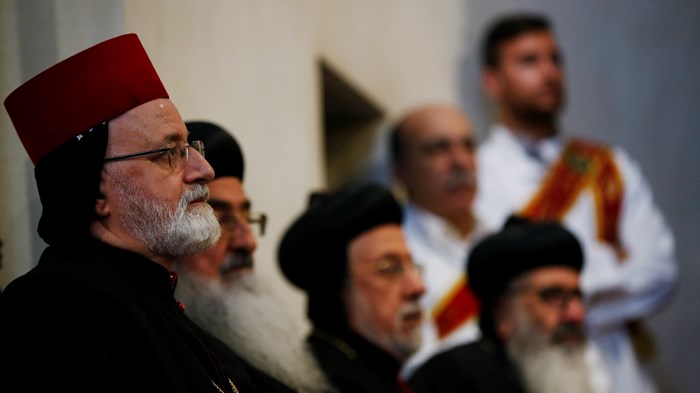 Image: Lefteris Pitarakis / AP
As reports circulated that Turkey had violated its five-day pause in operations against the Kurds on the Syrian border, President Recep Tayyip Erdogan's rhetoric intensified. If Kurdish fighters did not withdraw from their positions, as agreed between Erdogan and President Donald Trump, Turkey would "crush their heads."
The front now appears quiet as Turkey has secured its "safe zone" in cooperation with Russia.
In America, as reported in the press, Christian opinion has been almost universal in its condemnation. But the Christian landscape in the Middle East, home to the oldest and some of the most enduring persecuted traditions in the faith, offers a complex array of responses.
CT has previously covered anti-Turkish sentiment from the Syriac, Assyrian, and Protestant communities of the region.
But there is an underreported—and contested—pro-Turkey and anti-Kurdish contingent as well.
Arameans:
"President Trump is right on Syria!" stated ...
1