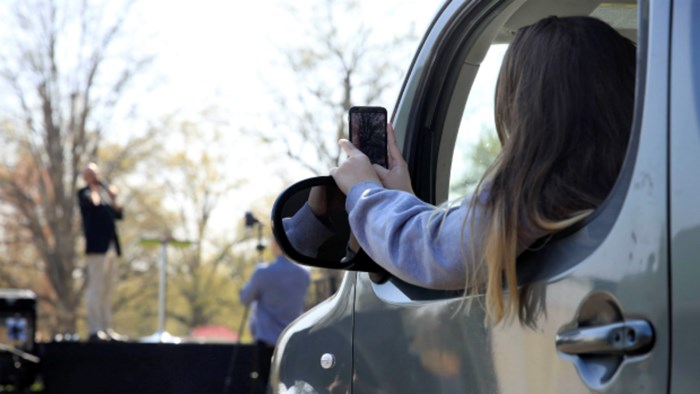 Image: Andy Lyons/Getty Images
Pastor David Dale had to call the sheriff to get a clear explanation of how the new rules restricting public gatherings would affect his church. The Methodist congregation had transitioned from its building to a drive-in theater, but now there was a question whether that was okay.
"This new order prohibits any activity at movie theaters," Dale said as he hung up the phone. "I think that shuts down the drive-in."
The Centre, Alabama, congregation is among scores across the country that moved to parking lots and drive-ins to comply with restrictions put in place to slow the spread of coronavirus.
From Michigan to Texas, Wisconsin to California, and New Jersey to North Carolina, Christians have revived this 1950s fad as a way to gather without getting physically close enough to infect each other. They stay in their own cars, honk their amens, and listen to sermons on the radios.
But as more states moved to safer-at-home and stay-at-home orders, the revival of drive-in churches ...
1