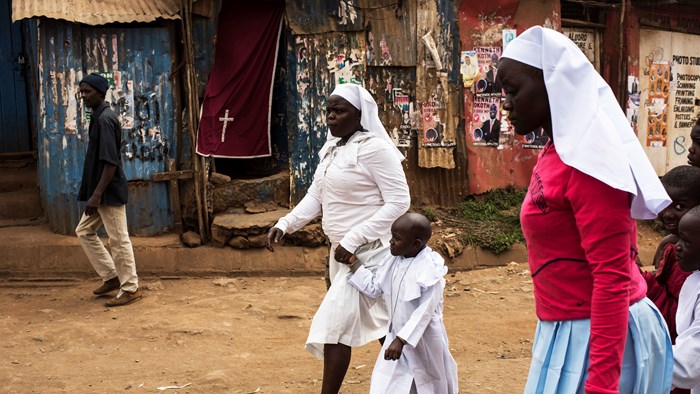 Pastor Victor Wafula preached to an empty auditorium as he decried low offerings due to low attendance, as his Nairobi congregants remained in their homes due to fear of the new coronavirus.
"We should be worried as preachers when people don't come to church due to fear of COVID-19," he said, pacing around the pulpit at Kibera United Kingdom Church with a microphone at hand. "Today the seats are empty and we will have no offerings and tithes. How are we going to survive?"
Wafula, who hired a few members to videotape his March 22 sermon and later post it on Facebook for the wider congregation to watch from their homes, further encouraged members to give via mobile money transfer or online payment platforms. Many of his congregants live in Kibera, the largest urban slum in all of Africa.
"Let's honor God with our finances and stay faithful to him," he said. "Coronavirus should not be the reason for people not to tithe. … If we give ...
1