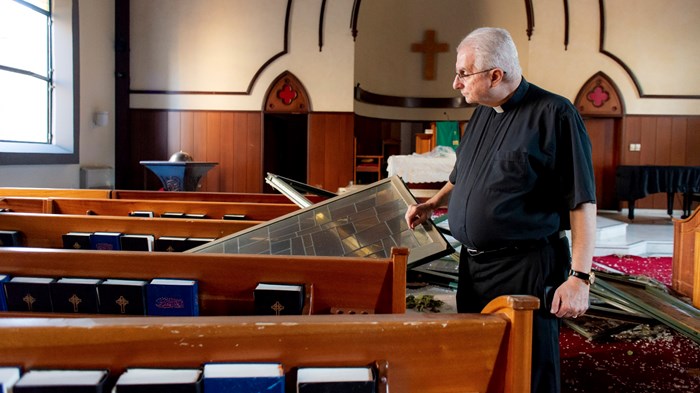 Image: P. Clarkson
Sitting at his desk in the second-floor office adjacent to the historic National Evangelical Church of Beirut, Habib Badr calmly filled out the wedding registry. It was a ritual the almost 70-year-old had performed countless times over the course of his 35-year ministry.
The next day, there would be a funeral. A stalwart member of his congregation, the former head of reconstructive surgery at the American University of Beirut hospital during the years of civil war, had passed away of natural causes.
It seemed there were more funerals than weddings these days, Badr thought. But the nostalgic church would always draw young people ready to exchange their vows, even from the scattered Lebanese diaspora, in imitation of their parents a generation before.
There was something special about the lighting. On a clear day, parishioners could see the distant snow-covered peak of Mt. Sannine, towering over the capital below. Three years ago, the church replaced its eight ordinary windows. Bracketing the ...
1