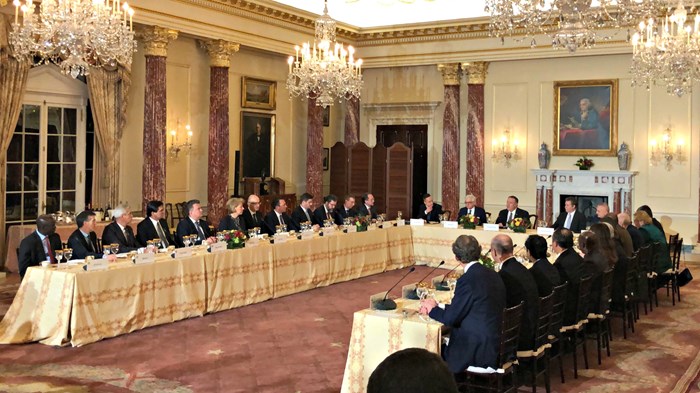 Image: Jeremy Weber
WASHINGTON (RNS) — The United States has been joined by 26 other countries in a new International Religious Freedom Alliance that seeks to reduce religious persecution across the globe.
"Together, we say that freedom of religion or belief is not a Western ideal, but truly the bedrock of societies," said Secretary of State Mike Pompeo yesterday at a dinner at the US State Department launching the alliance that will involve senior representatives of each government.
The alliance's first meeting fell on the eve of the National Prayer Breakfast, which gathers international religious and diplomatic figures once a year to an event chaired by members of Congress and organized by the International Foundation, a Christian organization also known as The Family or The Fellowship.
Poland, one country in the alliance, announced in a joint statement with the State Department that the next Ministerial to Advance Religious Freedom will be held July 14–16 in Warsaw.
"Building ...
1