Christian Nonprofits Reeling from Trump Cuts to Foreign Aid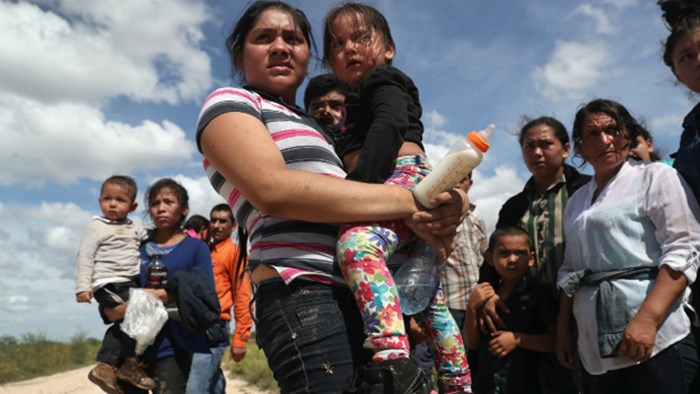 Image: John Moore / Getty Images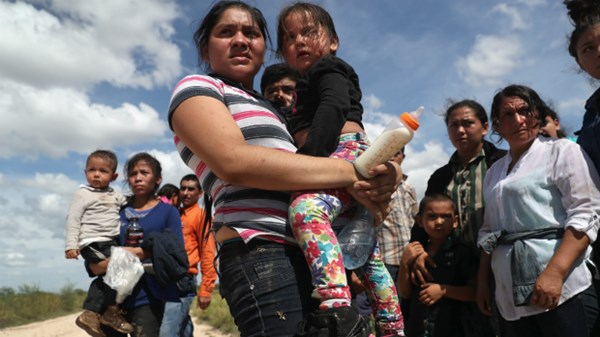 Christian Nonprofits Reeling from Trump Cuts to Foreign Aid
Christian ministries in Honduras, Guatemala, and El Salvador know they are in for a tough year. The US government has drastically cut aid to the three Central American countries in response to the large number of refugees who have fled north to seek asylum in America. Some of the more than $500 million of US taxpayer money was going to Christian nonprofits working on economic development, anti-corruption efforts, and helping children in poverty in the three countries. Those ministries will have to lay people off, reduce services, and scramble to find other funds.
"The Trump administration shot itself in the foot with these cuts," said Chet Thomas, director of Proyecto Aldea Global in Honduras, which has been forced to stop a job training program that gave teenagers alternatives to working for criminal gangs. "These projects are designed to … reduce the number of people migrating to the US."
US foreign aid flows through various channels. In many cases, it ends up funding nongovernmental organizations, including Christian relief organizations in the area of Central American known as the Northern Triangle. Many of these address the conditions that cause people to flee their homes and seek asylum, leading to a crisis at the US border. Some ministries work directly with host governments to train national staff and increase the effectiveness of state institutions. Others focus more on community development, often building connections with local churches that don't trust their government and don't have many of their own resources.
Justifying the cuts, the State Department appeared to downplay the role of nonprofit groups in addressing migration. "We expect the governments of El Salvador, Guatemala, and Honduras to keep their commitments to stem illegal immigration to the United States," it said in a statement.
Association for a More Just Society (AJS) lost $2 million in US aid for 2020, forcing it to lay off 42 of 130 people on staff in Honduras. The Christian organization reports it had made dramatic inroads in recent years working with the Honduran government reform its criminal justice system. AJS helped Honduras with an anticorruption sweep of the police force that replaced thousands of corrupt officers and set up several judicial accountability programs.
The group's focus is on shoring up the integrity in the institutions Hondurans needs to arrest and prosecute criminals, according to Jill Stoltzfus, executive director of AJS. Many Hondurans see no hope in opposing the gangs because they don't trust the justice system. When they come into conflict with a gang, they feel they have no choice but to flee the country.
That was starting to change as police and courts delivered justice, Stoltzfus said, but it requires consistency. It's a long process, getting people to trust their lives to systems that have failed them in the past. The presence of a third party has been critical in rebuilding trust.
"So much of this work is trust related," she said. "Trust is lost when people feel abandoned … which is why AJS isn't going anywhere."
According to Stoltzfus, the cuts were "devastating," but the ministry has also seen God meet its needs. AJC received an additional $500,000 to $600,000 in giving at the end of last year, and some Honduran staff were also able to get jobs with the Honduran government. Still, Stoltzfus said the programs will still look different in 2020 as the organization moves forward with less money and fewer people.
International Justice Mission (IJM) is also dealing with cuts, which makes some recent victories feel bittersweet. In Guatemala, IJM had to layoff 40 percent of its staff, many of whom were Guatemalan. It also had to drastically scale back "Project Sentinel," which was funded in part by $10 million over four years from the US government.
According to an independent analysis, IJM's work in Guatemala showed promising results in strengthening institutions—especially the police, the ministry of education, and the Catholic church. The report found that mentors placed within the criminal justice system helped triple the number of convictions in child sexual assault cases. IJM helped the police adopt trauma-informed practices of procuring witness testimony. And more instances of child sexual assault were being reported as the community gained confidence in the justice system.
IJM had hoped to use the positive report to expand operations in the country. With less aid money, though, it will have to scale back instead.
The nonprofit will try to leave the program as "untouched as possible," said Erin Payne, an IJM regional officer for Latin America. "IJM is really committed to Guatemala and the Northern Triangle in general."
IJM has found, however, that the most effective parts of the program are sometimes also the most expensive. Mentorship programs for lawyers, police officers, and criminal investigators work really well, according to IJM's internal review. But they're a costly way to deliver training.
There might be some ways to leverage the past success of the program to reduce some costs. Guatemalan churches have offered space for the police trainings, something that never would have happened when the work first began, Payne said.
World Vision was also seeing progress on its long-term work with children in Guatemala and El Salvador, said Nate Lance, a World Vision child protection expert. Staff were starting to hear testimonies of people who had considered fleeing to the US for asylum but opted to stay because of new education and educational development programs.
Aids cuts will likely mean that World Vision can only do about half of what it was doing, Lance said. "We've been forced to make some tough decisions," he explained.
The cuts will be counterproductive, according to Lance, in reducing the number of people who seek flee Central America. Cutting these programs, he explained, is "creating an environment where people feel like they have to leave home and leave their loved ones to make a risky trip north."
The Mexico Protection Protocols currently have 55,000 asylum-seekers in limbo in Mexico while their cases are pending, a process that could take years. In border cities, these migrants are vulnerable to exploitation and face gang recruitment similar to what they fled in Central America. Thousands are now unaccounted for, according to data obtained by CNN.

02/04/2020