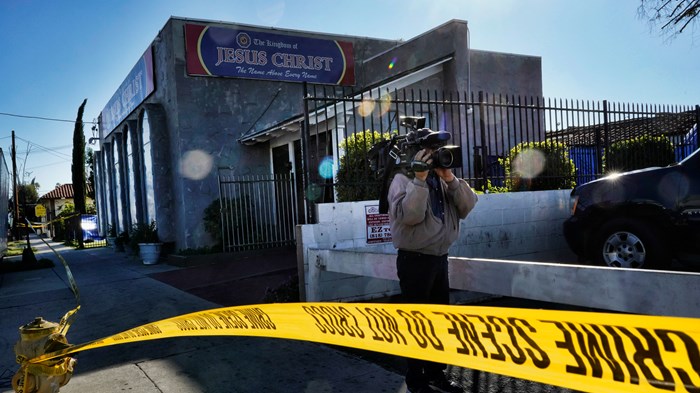 Image: Richard Vogel / AP Photo
MANILA, Philippines (AP) — A Philippine religious group on Thursday denied allegations by American law enforcement agents that it was involved in a scheme to trick followers into becoming fundraisers and arrange sham marriages to keep them in the US.
FBI agents raided the Kingdom of Jesus Christ church in Los Angeles on Wednesday in a human trafficking investigation that led to the arrests of three church leaders.
A spokesman for Apollo Quiboloy, the church founder and leader, said former members who had been disciplined for wrongdoing retaliated by breaking off from his church and fabricating information they fed to the FBI in a "grand conspiracy of lies."
"Their aim, therefore, is to exact revenge, extortion commingled with a brazen but shameless desire to put [Quiboloy] and the [church] as a whole into a quagmire of shame, blatant humiliation, and defeat through trumped-up charges," lawyer Israelito Torreon said in a statement issued to reporters in southern ...
1