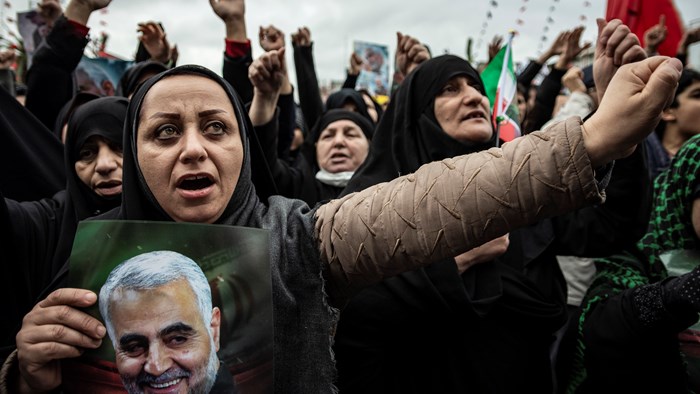 Image: Babak Jeddi / SOPA Images / AP Images
Middle East Christians might shrug their shoulders. They might even fret and worry. But perhaps Qassem Soleimani got what he deserved.
"We regret what happened. We do not want anyone to die, because Christianity wants the good of all," said Ashty Bahro, former head of the Kurdistan Evangelical Alliance.
"But a person leads himself to his own destiny."
Soleimani, head of Iran's special operations Quds Force, was killed by a US rocket strike on January 3. It was a rapid escalation following the Iran-linked death of an American contractor, a retaliatory attack on the responsible Iraqi militia, and the storming of the US embassy in Baghdad.
According to the US State Department, Soleimani, who reported directly to Iranian Supreme Leader Ayatollah Khamenei, was responsible for 17 percent of American deaths in Iraq from 2003 to 2011.
He also enraged Sunni Muslims by engineering the subsequent Iranian defense of Syria's regime, led by President Bashar al-Assad. With ...
1