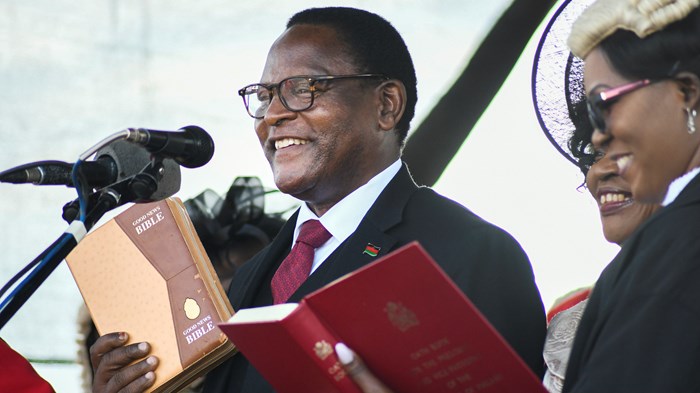 Image: Thoko Chikondi / AP
In his second week in office, the new president of Malawi—theologian and former Assemblies of God leader Lazarus Chakwera—has called on the African nation to join in three days of prayer and fasting against the spread of the coronavirus.
Despite the challenges of the current circumstances, with the pandemic taking a significant economic toll on one of the world's poorest countries, Christians across the region are hopeful about Chakwera's leadership.
He pledged in his inauguration speech: "With your help we will restore faith in having a government that serves; not a government that rules, a government that inspires, not a government that infuriates, a government that listens, not a government that shouts but a government that fights for you and not against you."
The pastor spent more than 20 years as the head of one of the country's largest denominations, the Assemblies of God, before he entered politics as the Malawi Congress Party leader in 2013. ...
1