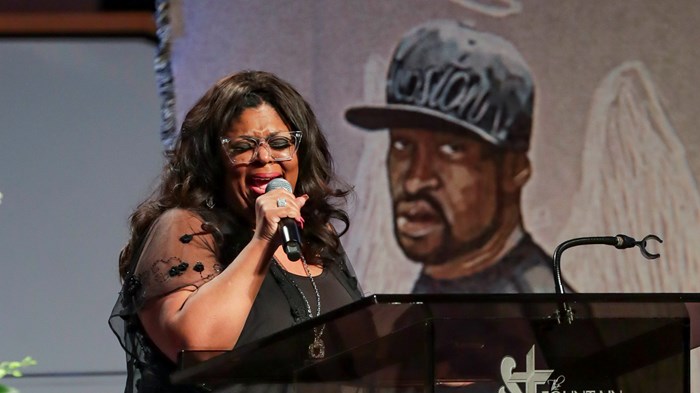 Image: Godofredo A. Vásquez - Pool / Getty Images
The liturgy of Tuesday's homegoing service for George Floyd reflected the Christian landscape of his hometown and the rich legacy of gospel music in the black church.
More than 500 loved ones, community leaders, and guests gathered at a Houston megachurch, Fountain of Praise, to remember a man whose death launched a movement.
The lineup for the service, the final memorial before Floyd's burial that afternoon, included leaders of some of the most influential black megachurches in Houston as well as remarks from national figures like Joe Biden (by video) and Al Sharpton, who gave the eulogy.
Gospel greats Kim Burrell and Kurt Carr and R&B artist Ne-Yo were among the performers whose music carried mourners through the nearly four-hour event.
Thousands watched the funeral livestreamed online from Fountains of Praise's sanctuary, where about 6,000 people came through during a public viewing the day before. The congregation is one of the largest Southern Baptist churches in ...
1