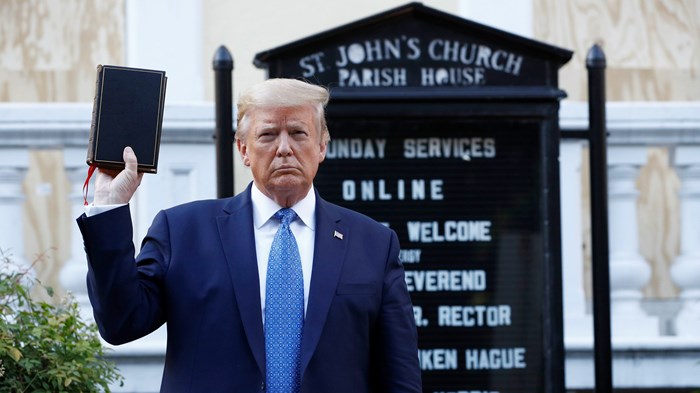 Image: Patrick Semansky / AP
It began with Attorney General Bill Barr standing with his hands casually in his pockets, not wearing a tie, surveying the scene at Lafayette Park across from the White House, where several thousand protesters had gathered for more demonstrations after the police killing of George Floyd.
President Donald Trump had announced he would soon be addressing the nation from the White House Rose Garden, as a 7 p.m. curfew in the city loomed and a mass of law enforcement, including US Secret Service agents, Park Police, and National Guardsmen, stood sentry, many dressed in riot gear.
Moments before 6:30 p.m., just when Trump said he would begin his address, the officers suddenly marched forward, directly confronting the protesters as many held up their hands, saying, "Don't shoot."
Soon, law enforcement officers were aggressively forcing the protesters back, firing tear gas, and deploying flash bangs into the crowd to disperse them from the park for seemingly no reason. It was a jarring ...
1