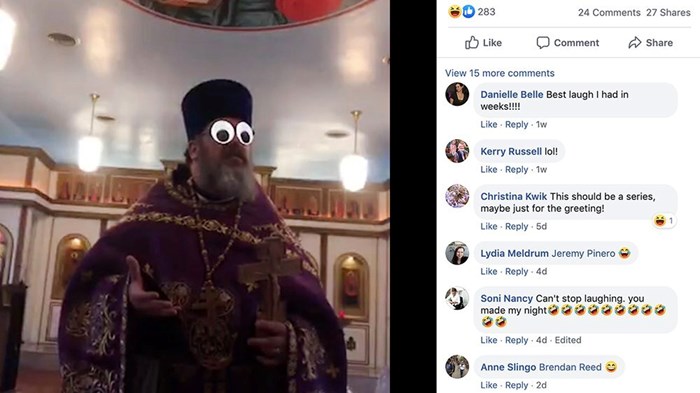 Image: Screenshot / RNS
Megan Castellan has been livestreaming morning prayer from home every day through the coronavirus pandemic for her parishioners at St. John's Episcopal Church in Ithaca, New York.
But Thursday's prayer (March 26) was an "epic disaster," Castellan told her followers on Twitter.
Both the rector's dog and cat decided to participate in the Facebook Live video, hovering over her shoulders on the couch.
Offscreen, her husband, forgetting Castellan was on camera, made a loud phone call, then motioned to her that he was going to go get tested for COVID-19, the disease caused by the coronavirus.
Castellan, also briefly forgetting she was on camera, responded by miming sticking a swab up her nose, part of the testing process.
Then a "mysterious loud noise" sent her dog leaping off the couch to investigate, returning in time to lick the rector's hand enthusiastically through the final prayer.
Castellan briefly considered recording the video over again, she ...
1