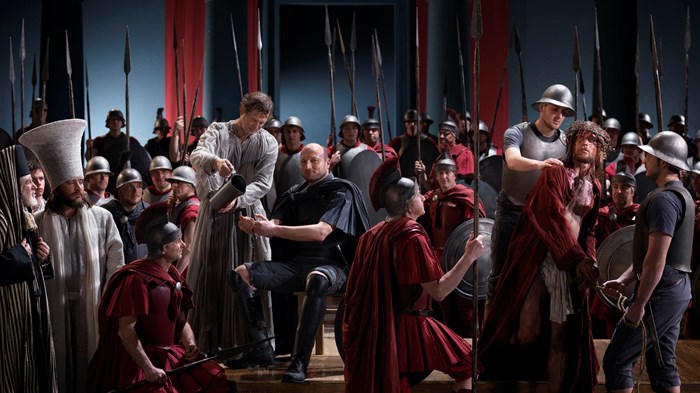 Image: Oberammergau Passion Play
As an epidemic raged across Europe, a picturesque German village in the mountainous south of Bavaria decided to do something about it.
Having already lost 80 of their own to the plague, the villagers of Oberammergau pledged to perform the Passion of Jesus Christ—his suffering, death, and resurrection—every tenth year, so that no one else might die.
So goes the historical legend of the origins of the Oberammergau Passion Play, an almost four-century-old tradition that takes place once every 10 years.
The year of the pledge was 1633, not 2020. The Pest—German for plague—was the so-called "Black Death," not the COVID-19 pandemic.
But, in an ironic twist, the 42nd Oberammergau season—set to run May 16 to October 4, 2020—was postponed last week due to measures taken by local government authorities in response to the new coronavirus outbreak.
Oberammergau expected to host between 500,000 and 750,000 people—many of them pilgrims—for the 2020 ...
1