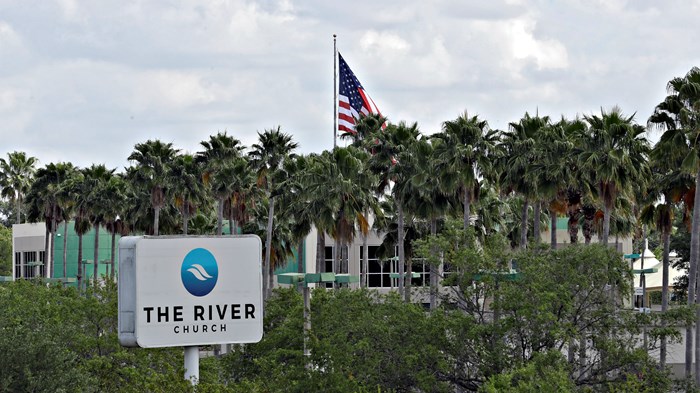 Image: Chris O'Meara / AP
Florida officials have arrested a megachurch pastor who allegedly held two Sunday services with hundreds of people in violation of a safer-at-home order in place to limit the spread of the new coronavirus.
Rodney Howard-Browne turned himself in to authorities in Hernando County where he lives on Monday afternoon, according to jail records. He was charged with unlawful assembly and violation of a public health emergency order. The two misdemeanors carry a possible maximum sentence of 60 days in jail and a $500 fine.
Hillsborough County Sheriff Chad Chronister said his command staff met with leaders of The River at Tampa Bay Church about the danger they are putting themselves—and their congregation—in by not maintaining appropriate social distancing. The sheriff's office also placed a digital sign on the road near the church driveway that said "practice social distancing." But Howard-Browne held the services anyway, according to detectives.
"Shame on this pastor, ...
1