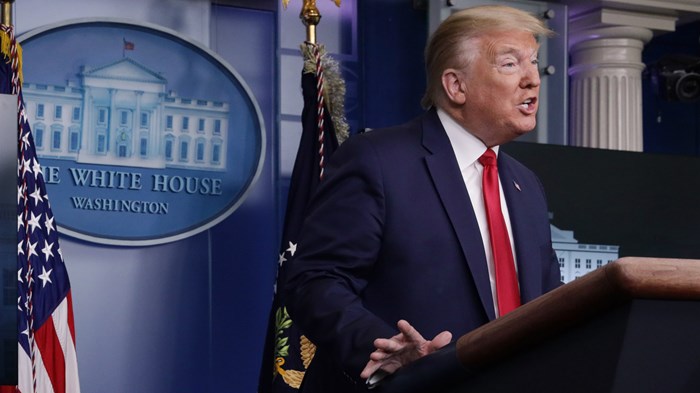 Image: Alex Wong / Getty Images
President Donald Trump's declaration that houses of worship are "essential places that provide essential services" comes at a precarious point in the national balancing act that pits the call of worship against the risk of coronavirus.
Even before Trump's comments Friday, which came alongside the release of guidance for reopening faith organizations from the Centers for Disease Control and Prevention, Christian leaders in several states made plans to welcome back congregants on the week of Pentecost, May 31.
The new CDC guidance could energize houses of worship that might want to reopen their doors, despite evidence of ongoing risk of the virus spreading through communal gatherings. While it suggests steps such as asking congregants to cover their faces and limiting the sharing of worship aids, the CDC document says it is "not meant to regulate or prescribe standards for interactions of faith communities."
The guidance released Friday is similar to draft ...
1