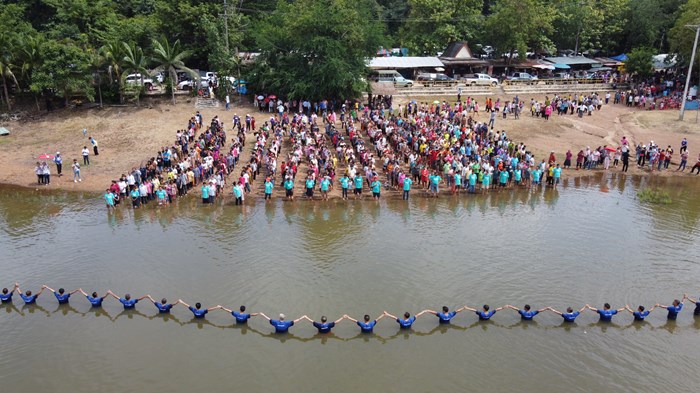 Image: Reach a Village
Things weren't looking good for the Thai church at the start of 2020. The southeast Asian nation was the first outside China to report a coronavirus case, and analysts feared a long, overwhelming outbreak.
Instead, Thailand is now being praised as one of the only places that was able to effectively contain the pandemic. After a countrywide lockdown in the spring and continued precautions, it celebrated 100 days without a case COVID-19 at the start of September.
Later that week, an evangelical church-planting movement in central Thailand celebrated a milestone of its own—one that wouldn't be possible without the word of mouth conversations, house gatherings, and in-person testimonies it relies on to spread the gospel.
The Free in Jesus Christ Church Association (FJCCA) held the largest baptism in its history and, it says, the history of the church in Thailand. FJCCA, a Thai-led movement that focuses on village-level evangelism, baptized 1,435 people in a single day on September ...
1