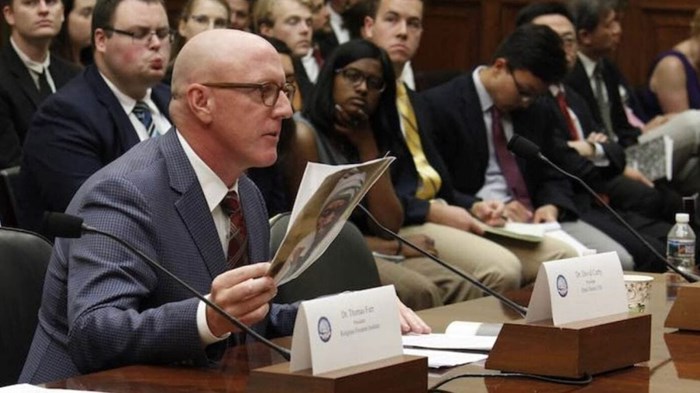 Image: Courtesy of Global Christian Relief
The US affiliate of Open Doors has departed one of the largest global networks dedicated to supporting persecuted Christians.
Open Doors USA began 2023 by announcing its transformation into Global Christian Relief (GCR), retaining its board, staff, CEO, and sizable social media accounts under a new brand.
To do so, GCR cut its longstanding ties with Open Doors International (ODI), the global umbrella organization which produces detailed annual reports on the persecuted church, coordinates two dozen national affiliates, and maintains a 65-year-old network of Christian leaders on the frontlines in 70 countries. At the same time, ODI started a new US arm called Open Doors US, with a longtime Open Doors UK leader, Lisa Pearce, as its new CEO.
Anne van der Bijl, a Dutch evangelical known to Christians worldwide as Brother Andrew, founded Open Doors in 1955 to draw attention to the persecuted church and to provide it tangible support, most famously by distributing Bibles. He died last year at age 94.
Open Doors USA was always a separate organization affiliated with the international group. The two ministries are roughly the same size financially in their US tax filings, each reporting about $30 million in contributions in 2019 and 2020. Open Doors International is affiliated with two dozen other country-based Open Doors organizations around the world that have their own revenue.
The recent change and communication was confusing to some supporters. And the two organizations don't appear to agree on the narratives of what has happened.
A pop-up on GCR's website says, "Open Doors USA is now Global Christian Relief." Meanwhile, the new Open Doors US has an FAQ on its new website that says, "Has Open Doors changed its name in the US? No—Open Doors continues in the US under CEO Lisa Pearce, following the departure of former CEO David Curry."
Curry, who served as CEO of Open Doors USA since 2013 and now leads GCR, said in a statement that starting in June 2022, the leadership of OD USA and ODI "entered a period of discussion and prayerful discernment about their future relationship." The boards of both organizations agreed to disaffiliate, he said.
Curry did not get into specific reasons for the break, but told CT, "It was a joint discussion. There is enormous respect—Brother Andrew was my mentor and friend." He added about Open Doors International's work on the persecuted church: "Nobody does it better."
The international organization also did not offer a reason for the parting of ways. Pearce, the new Open Doors US CEO, said in a statement to CT, "The US is one of 24 countries where we have established national bases to mobilize prayer and raise awareness and support for Open Doors' global work strengthening persecuted Christians. Open Doors will continue this work in the US for our many critical field projects, including through the launch of the 2023 World Watch List on January 18th."
Pearce noted that Open Doors' work relies on field teams in 70 countries in the underground church, many of whom are persecuted themselves.
"Connection with persecuted Christians is a blessing to the wider church," she said. "There are 360 million persecuted Christians in the world today, and for their sake we hope and pray that every ministry finds effective ways to serve them."
Religious freedom advocates working with Open Doors hadn't heard that a change was imminent. OD USA has long done advocacy in Washington, DC, engaging with the US State Department and other entities. Curry was appointed as a commissioner on the US Commission on International Religious Freedom (USCIRF) in May 2022, shortly before the two boards began discussing a break in their relationship.
Curry told CT that there are a small number of international religious freedom advocates in the US, so he doesn't see GCR competing with Open Doors. He hoped that the creation of additional organizations would create an extra network of on-the-ground resources for persecuted Christians and "multiple ways to support the church so they are never isolated."
In response to a question about how GCR's mission might be different from the work of Open Doors, he mentioned adapting the organization to new challenges, like governments tracking Christians and church services with new technology.
"When you look at China's ability to monitor Zoom church, social connection, facial recognition … we've got to crowdsource with the smartest minds out there," he said. "This is becoming a technological challenge as much as a censorship issue."
And he said he wants his organization to expand the Western church's involvement in the persecuted church globally, given the need.
"We have a handful of ministries—we need a thousand," Curry said.