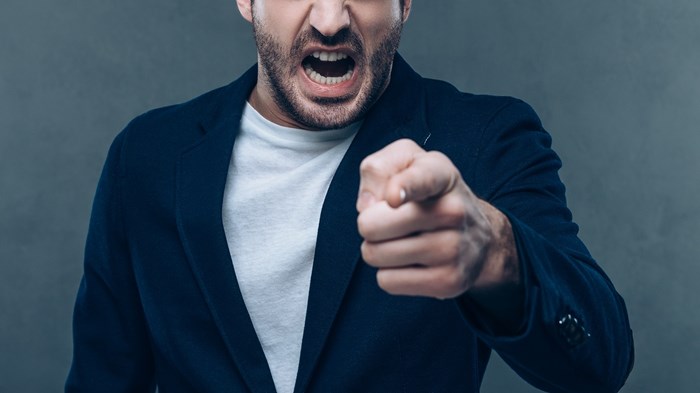 Recently a reader wrote, "I've been struggling with this false, unconscious belief in my ministry: I must defend myself against accusations and lies that are spread against me. Do you know how to handle this problem in a biblical way? I want to give it to the Lord and let him deal with it, but it hurts too much. Do you know how leaders deal with this situation?"
Other readers sent the following wise counsel. (Some items were lightly edited for brevity and clarity.)
1. Examine Yourself (1 Cor. 11)
No matter what people say negatively, it hurts. I have found the key is gaining God's perspective on who I am. Even on my best days I am fallible. So I prayerfully ask myself these questions:
1. Are the accusations or lie true in any way? Have I directly or inadvertently reflected that motive or intent?
2. Where is the criticism coming from? There are people who are regular and reasonable in my life and those that are not. I choose to hear the opinion of the regular and reasonable above the others.
3. What does my accountability partner say about the accusations and lies? If you don't have an accountability partner, you are standing without a balanced and objective viewpoint on the practices, habits, and yes, attacks in your life.
2. Don't Return Evil for Evil (1 Pet.)
What should you do with the urge to defend yourself when others make accusations and spread lies? A righteous indignation arises to defend the Lord's cause. At the same time, the ego flinches from the attacks. Separating our ego from true zeal makes for a tough job.
In his first letter, Peter gives us direction.
The Lord Jesus' reaction sets the standard. He "opened not his mouth" to the most unjust accusations of all time. No reviling, no threats. He "kept entrusting himself to him who judges righteously" (1 Pet. 2:21–25, NASB). We have been called exactly for this purpose, to suffer as Christ suffered, "leaving you an example to follow in his steps." Do not return evil for evil, but in place of an eye for an eye, give a blessing instead! Inheriting the blessing depends on it.
Rejoice in suffering and keep working (4:10–14). Don't let a few keep you from serving the Lord and blessing the lives of many. See the opportunities, not the difficulties.
The big issue is this: What result do I want to see from people accusing me and lying about me? Do I want to see myself cleared? Or am I more concerned to see the truth of the gospel prevail in those who speak evil? Peter encouraged the persecuted to work toward conversion, not confrontation: "Keep your behavior excellent among the Gentiles, so that in the thing in which they slander you as evildoers, they may on account of your good deeds, as they observe them, glorify God in the day of visitation" (2:12).
What can Peter mean by an evildoer glorifying God on the last day except by his conversion? What a wonderful result from our Spirit-controlled speech and actions, to bring the opponent to the Lord's kingdom!
3. Go to the Offended Person (Matt. 5)
The Bible tells us if our brother offends us, go to him and work it out. Second, forgive him and let him know that you love him or her in spite of the situation. Third, don't let a negative outcome hinder you from moving on with your life.
4. Let God Vindicate (Deut. 32:35)
After an amalgamation of two school districts, my husband was under fire from a news reporter who was trying to discredit his reputation as financial CEO of the head office. The reporter would fight with stories casting doubt about Ron's reasons for picking certain consultants, suggesting that my husband wanted perks such as hockey tickets and gifts. The reporter continued to dig up information that had to be defended. We gave the truth in kindness but couldn't always prove our credibility and so we became very distraught, wondering how the stories would be twisted.
I read "'Vengeance is mine, I will repay,' saith the Lord." Then I saw where Jesus was led as a lamb to the slaughter and opened not his mouth. I wondered how that is possible, but I convinced my husband that we were not to retaliate against our accusers. We also read where it says "Do not return insult for insult but return good for evil." And "Love your enemies and bless those who despitefully use you."
In an attempt to be obedient, we talked only to the Lord and each other about our feelings and then acted in mercy to others.
My husband collapsed and died at work a year ago. I did not know how God could now bring good because Ron was gone and everything seemed over. I had to be cautious about not blaming or becoming bitter; he was only 51. The honors and presentations of respect for him have been nonstop this whole year. Our family has been invited to present scholarships paid for by his company to students in his name. The office was dedicated in his honor with a plaque of his head and a write-up about his loyalty and integrity. The same newspaper that tried to discredit him had to print a full page about his character in glowing reports. From 700 to 1,000 people came to the funeral, telling us amazing stories of their love for him.
This proved to me that God had vindicated us, even though I wish Ron was still here.
5. Have Faith (Matt. 14)
My personal Scripture that I live by is this: "Remember how the LORD your God led you all the way in the desert these forty years, to humble you and to test you in order to know what was in your heart, whether or not you would keep his commands" (Deut. 8:2).
We receive many different tests throughout our lives. Satan knows your weakest points. Fear is Satan's primary weapon. He moves in response to fear. He challenges the promises of God with it.
An excellent example of this is found in Matthew 14 when Jesus invited Peter to come to him on the water. "But when [Peter] saw the wind boisterous, he was afraid; and beginning to sink, he cried, saying, 'Lord, save me'" (verse 30). What enabled Peter to walk on the water? His faith in the Word of Jesus. What caused Peter to sink? He was afraid. It wasn't the wind that defeated him; it was his fear.
Faith is developed by meditating on God's Word. The Word of God is the sword of the Spirit. Use it to fight Satan every time he comes against you. Hold up your shield of faith and quench all of his fiery darts.
6. Beware "Heart Murder" (Matt. 5)
May God begin to heal you as you read this.
Read Matthew 5:21–26 and the commentary on it from Matthew Henry. Here is Jesus showing the Jews how they have explained away the spiritual meaning of the Sixth Commandment. They taught that nothing except actual murder was forbidden by the Sixth Commandment. Christ shows us that "all rash anger is heart murder. By our brother, here, we are to understand any person, though ever so much below us, for we are all made of one blood.
'Raca' is a scornful word, and comes from pride: Thou fool is a spiteful word and comes from hatred. Malicious slanders and censures are poison that kills secretly and slowly. Christ told them that how light so ever they made of these sins, they would be called into judgment for them. We ought carefully to preserve Christian love and peace with all our brethren."
Even if we are not at fault, we should make peace. Go directly to the one or ones who have done this to you and ask forgiveness. Yes, ask for forgiveness! You will not believe what God will do with all of this until you do it. God does want to heal you. He loves you so much and wants you to move past all of this. He does not want this to be something that would come between the both of you. Again, he loves you.
7. Don't Worry about Undeserved Curses (Prov. 26)
Proverbs 26:2 reads, "Like a fluttering sparrow or a darting swallow, an undeserved curse does not come to rest." The "undeserved curse" does not come to rest because of the "sow and reap" principle. Sow lies and rumors, and you'll reap a reputation of sowing lies and rumors. Sow goodness, and all those "undeserved curses" will not come to rest.
Remember Jesus did not open his mouth against such lies and rumors. As followers of Christ, neither should we.
8. God Is the Judge, Not You (Matt. 7)
I have tried to not chase ambulances or parked cars. The "ambulances" will wear you out, because one can never catch up to the rumor mill. "Parked cars" are going nowhere and will only give you a bloody nose. The difficult issue is discerning between the two.
If one can go to the source of the rumor, then and only then can issues be addressed. After conversing with the person(s), the responsibility for correction of words or issues lies upon the original source.
Trying to pastor two churches, 16 miles apart, in two different cultures and two differing counties has taught me to consider what issues are really vital to the kingdom of God. I have limited time and energy.
Most importantly, God is the judge, not I.
9. Defend Your Ministry (2 Cor.)
Consider taking the apostle Paul's approach with the Corinthians. In his second epistle, he defended himself by being honest about his credentials as an apostle, a leader, and a man who truly loved serving God. He stressed his unconditional love for the Corinthian congregation because he wanted to make sure they were aware that he had their best interest at heart.
Also, he informed them about the false teachers and their doctrine so the Corinthians could gain a deeper understanding of what was actually going on. The apostle Paul's goal for the Corinthian church was to provide them with valid information so they could make informed decisions, as well as trust and have faith in the spiritual guidance he freely provided to them.
Paul was not trying to boast or brag about his ministry. He did not have to, because his miraculous works spoke for themselves and represented him well. However, in his absence, he realized the importance of reminding the Corinthian church of the authority of his apostleship. The apostle Paul knew how imperative it was to quickly defeat Satan.
10. Call on God (The Psalms)
Read the Psalms. I am amazed at the forthrightness with which many psalmists express their anguish over the words and deeds of their enemies. They say exactly what they think and feel.
They call on God to take care of vengeance. When I give it a moment's thought, it's a no-brainer: He can do a much better job than I ever could.
11. Look to Jesus' Example (Heb. 12)
We need look no further then to our Shepherd, Jesus Christ. When he was being falsely accused and mocked and lied about, he did not defend himself. In fact, he allowed all this scorn and reproach to happen to him for he was assured of his place in God.
Acts 8:32–33: "He was led as a sheep to the slaughter; and like a lamb dumb before his shearer, so opened he not his mouth: In his humiliation his judgment was taken away: and who shall declare his generation? for his life is taken from the earth."
Heb.12:1–4: "Looking unto Jesus the author and finisher of our faith; who for the joy that was set before him endured the cross, despising the shame, and is set down at the right hand of the throne of God. For consider him that endured such contradiction of sinners against himself, lest ye be wearied and faint in your minds."
Matthew 5:11–12: "Blessed are ye, when men shall revile you, and persecute you, and shall say all manner of evil against you falsely, for my sake. Rejoice, and be exceeding glad: for great is your reward in heaven: for so persecuted they the prophets which were before you."
We need to take Jesus' example and return good for evil and love for hate, forgiveness for unforgiveness, and sweetness for bitterness. Do not fight back, but allow room for God's intervention.
12. Realize Your Real Battle (Eph. 6)
All lies and false accusations stem from the Devil, who is the father of lies, as taught by Jesus in John 8:44. Our battle, then, is against "the rulers, against the authorities, against the powers of this dark world and against the spiritual forces of evil in the heavenly realms" (Eph. 6:12).
Second Timothy 2:26 talks about people who are opposing the Lord's servant. He is to gently instruct them in the hope that God will grant them repentance: "and that they will come to their senses and escape from the trap of the Devil, who has taken them captive to do his will." These people are prisoners of war, doing the bidding of the father of lies.
Don't play the Devil's game. In fact, do the opposite.
13. Persecution Shows We're Following Jesus (John 15)
Jesus told us ahead of time that we would be persecuted in his name. If this reader is facing the slings of the world, then he must be working well in God's kingdom! Well done, good and faithful servant.
For more advice on this topic, check out this article from our sister publication, ChurchLawandTax.com.