Parish Without Partners?
It took a church and a social service agency teaming up to bring good news to a tough Chicago neighborhood.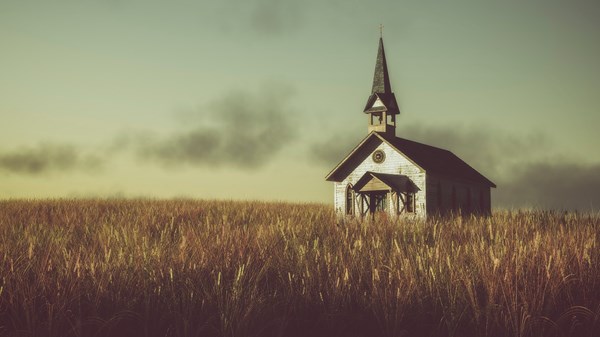 Parish Without Partners?
Circle Urban Ministries began at an unlikely moment in history. In 1973, while Chicago marveled at the brand new Sears Tower, just eight miles to the west, Chicago's Austin neighborhood was in precipitous social and economic decline. More than 20,000 whites were moving out every year. Nearly all of the 138,000 whites residing there at the end of the '60s would be gone by the end of the '70s. Doctors, lawyers, businesses, and churches moved out to the suburbs.
With few institutions left to support its social structure, Austin collapsed. Unemployment hit 40 percent; the high school dropout rate reached 70 percent.
That's when Circle Urban Ministries moved in.
"This was a throw-away community when we got here," remembers Glen Kehrein, the ministry's executive director. Today Austin is a community in recovery. Partial credit for this recovery is due to a unique partnership between a church and a social service agency that has worked for nearly three decades.
Recovering the parish concept
Convinced of a call to plant a church in Austin, Raleigh Washington faced an uphill battle: many churches in the community had bi-vocational pastors who had little time or energy for outreach; others tailored ministries and programs to the middle class, a decreasing minority in Austin. The recent white flight (including 27 evangelical congregations that left the neighborhood) suggested that Austin didn't need a church like the ones it knew. It needed a church strong in its commitment to the community.
Dedication to the neighborhood took concrete, and a historic, form.
"One of my mentors, John Perkins, gave me the drive for a parish concept of ministry. And he believes in planting yourself in the midst of the poor and the needy," explains Washington.
Rock of Our Salvation Evangelical Free Church found its first home when Pastor Washington began holding services in the facilities of Circle Urban Ministries.
Rock Church's leaders applied the parish concept in practical ways. They identified the immediate neighborhood as their mission field.
They began praying for the surrounding streets, and Washington went door-to-door inviting residents to church.
Partnering for a whole gospel
The neighborhood presented numerous challenges. At first, Rock Church had little credibility, even in its target area. There were too many other churches with no meaningful ways of addressing neighborhood problems. This stunted the church's ability to grow through evangelism and discipleship. On the other hand, Circle had standing in the community through medical and legal aid clinics and after-school programs, but few lives were being transformed through its work.
Washington admired the doctors, lawyers, and youth workers at Circle, but he quickly pinpointed the limitation of the agency: their efforts in evangelism and discipleship—changing lives for the long term—were at a standstill.
"The center's ministry slogan expressed it well," Washington once wrote, "'God's love made visible in the city'—not to be confused with 'verbal.'"
"Circle was great at meeting the physical needs of the people, but in order to win them to faith and provide a platform for helping people mature, they needed the church," states Washington. "Proclaiming the full gospel—reaching the spiritual and physical needs of the whole person—was going to be done most effectively through a partnership between our two organizations."
Circle's Kehrein agrees: "Holistic ministry requires evangelism, discipleship, preaching, and teaching. Until Circle Urban Ministries partnered with Rock Church, we could not hold on to the people we reached out to. Even if a person accepted Christ, which was rare in the early days, there was nothing to nurture spiritual growth."
But the need runs both directions.
"Circle makes it possible for Rock to earn the right evangelize our community," says Rock Church's current pastor, A.L. Washington, younger brother to founding pastor Raleigh Washington. "The church has something to give—the gospel of Jesus Christ—but preparing the ground for the seed to bring change is important, and that's what Circle does."
As time passed and the relationship between Rock Church and Circle Urban Ministries grew, Raleigh Washington and Kehrein articulated what they saw developing: "a faith-works partnership." "We began to see it as a division of labor," Kehrein explains, "a strategy of how you live out your faith."
"A parachurch organization brings to the church its area of special expertise," says Washington. For Rock and Circle, the specialties were symbiotic: the church's leadership team was passionate about evangelism and discipleship, ministries that could easily brand their church as "inward-focused"; but with the counterbalance of Circle's outward-focused efforts on meeting physical, legal, and educational needs, both organizations could pursue their strengths without fear of neglecting much-needed ministry.
The strengths of both organizations were seen when Dwayne Haywood arrived. A recurrent drug addict, Dwayne showed up at Rock Church in search of a meal from the church's Breakfast Ministry. He was invited back for church and shortly afterwards came to faith. But his life was still a mess. His addiction had cost him his marriage, contact with his two children, and his job as an insurance salesman. He was living in a "dope house."
Haywood entered Circle's Transformation Home. After two years in the recovery program, working on the building and grounds staff at Circle, and sitting under the teaching at Rock, Haywood "graduated" drug-free and with a maturing faith.
Today he is dean of residents at the Transformation Home, where he disciples men through the same struggles he once battled.
Giving and receiving
Rock Church and Circle Urban Ministries embody what, in many ways, is a partnership between equals, but both leaders are quick to acknowledge the primacy of the church.
"Before we started working together, Circle had a church-shaped vacuum," Kehrein notes. "We were not really doing much spiritual formation. We didn't have clear theology to guide how we were developing people and reaching out to the community. Raleigh and the church called us to establish some theological moorings.
"There are many examples of parachurch organizations addressing social needs and, somewhere in the process, losing their spiritual foundation. When you do an autopsy of that situation, it has a lot to do with funding and partnership. If you're partnering with the government or a secular organization, you're much more likely to go adrift. But if you're partnering with a church, you have accountability built in."
Knowing that organizations resist being under the authority of others, Washington and Kehrein installed a failsafe: each was appointed to the other's board. This cemented their need for each other personally and organizationally. Rock Church was growing as a multi-ethnic congregation led by a black pastor (Washington); Circle was a parachurch ministry led by a white man (Kehrein) in a mostly black neighborhood.
Both ministries talked about reconciliation, but it became real when their leaders embodied the gospel by reaching across racial lines. If Rock and Circle couldn't live out reconciliation, their ministry to the community would be powerless.
"The driving force for the church and for Circle was a commitment to the community and a commitment to the poor," states Washington. "But Glen and I also developed a personal relationship that bound us one to another. In order to commit to any kind of long-term community work between a church and a parachurch, leaders need to develop as many connecting points as possible."
Kehrein agrees: "No partnership works if it's out of balance. We have to be interdependent."
What makes it work?
A number of elements are at the center of a robust partnership like this.
Make the relationships personal. "Genuine ministry comes out of committed relationships," says Washington. Kehrein adds: "Other folks have looked at this partnership and tried to model their efforts on us. Those who have close personal relationships succeed; those who lack personal relationships don't." Trust (or distrust) is the most essential factor.

"Achilles' heel isn't a strong enough term for it. The greatest obstacle is distrust," Kehrein says. This is especially true in ministries that require groups to reach across social and racial barriers. Without relationships built on trust and reconciliation, it's easy to become, as Kehrein would say, "either a do-gooder or arrogantly paternalistic."

This principle was put to the test when Washington left Rock Church for a new ministry with Promise Keepers founder Bill McCartney. Many wondered if the Circle-Rock partnership could survive a change of leaders, but it did. Kehrein now describes it as "stronger and more productive than ever."
Make mutual commitments. Dedication is another underpinning for healthy teamwork between organizations. To partner effectively, churches must have leaders who champion their ministry values. In the Circle-Rock partnership, senior leaders were likeminded in their commitment to the neighborhood and to the poor, as well as to a holistic presentation of the gospel.

At one point, when the staff at Circle bristled at the evangelism emphasis brought by the team from Rock Church, leaders at both organizations benefited from the clarity of an expressed, overlapping vision. It wasn't painless—people left the work at Circle out of a discomfort with the developments—but loyalty to a shared vision guided the two groups in the critical moments when the future of the partnership could have come into question.
Identify reciprocal needs. "We recognized and embraced the fact that the church needed Circle, and Circle needed us," says Washington. "The result was equality in the relationship between our organizations." This recognition took place formally (with both leaders eventually joining the board of the other's organization) and informally (the forging of friendships across organizations).

It also involved both organizations acknowledging their own strengths and strengths in the other.
Flex, flex, flex. Partnerships require relationships, commitment, and mutual enablement, but few partnerships will possess all three from the outset.

When the Circle-Rock partnership recently added a third member—a charter school—it first considered the values of the prospective partner.

"They have the same values as Circle and Rock Church," explains Kehrein, "namely, commitment to a parish model of ministry and Christian outreach. The three-way partnership is built on some of the same important characteristics—trust, authenticity of people and mission, the connection of leaders."
Circle hired an after-school program director who bridges the three organizations by also serving on the leadership team of Rock Church. In a community still struggling with broken families and dangerous streets, the after-school program is both a ministry and an investment in the neighborhood's future.
Chris Blumhofer is associate editor of BuildingChurchLeaders.com

07/04/2008