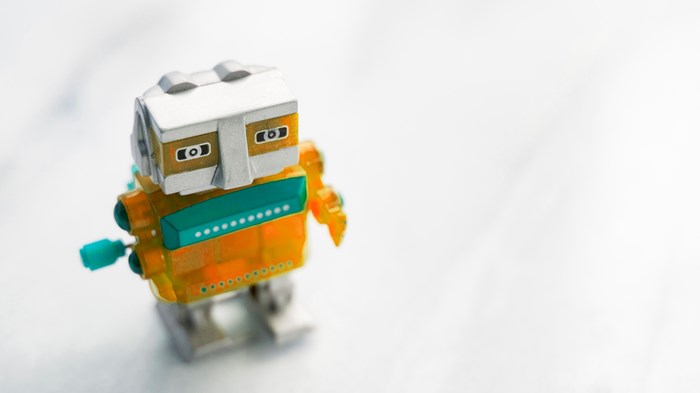 Jeff Bezos is a brilliant man and a remarkable marketer. He realizes that in the wake of Steve Jobs' death, the role of technologist-in-chief is up for grabs. And while Google is offering us Glass and Facebook and Twitter are aggregating our friends and followers, Amazon is appealing to a different felt need—for speed. By turning 60 Minutes into a platform to announce "drone delivery," Bezos shifted the news cycle towards Amazon on the same day that Christians have traditionally initiated Advent. While people of faith were shifting into a season of waiting and anticipation, Amazon offered the promise of "Prime Air" that could go above and beyond UPS or Federal Express to deliver our choices in an even faster, more convenient manner—via octocopters.
It doesn't really matter when this innovation will arrive. By getting us talking and thinking about the virtues of Amazon's delivery methods, Bezos enjoyed a miraculous public relations coup. On the eve of Cyber Monday, social media was already abuzz about Amazon. Bezos turned Google, Facebook, Twitter, and traditional media into his personal delivery service, bringing us all the good news that Amazon was primed to deliver what we wanted, where we wanted, when we wanted. Consumer gratification is completed in the land of Amazonia, not the Fiefdom of Facebook or Appleton or the Twitterverse.
In researching Amazon for my new book, iGods, I was surprised to discover that Amazon was never really about books. Bezos was always more of a numbers person looking for a way to leverage the power of the Internet. He left a lucrative position on Wall Street because he saw how the aggregating ability of online databases could revolutionize almost any industry. Bezos chose bookselling because of the inefficiencies built into the existing system. There were so many books in print that no store could possibly stock them all. So even as superstores like Barnes and Noble and Borders were knocking out small, independent booksellers by offering consumers more choices, Bezos understood that even the giants were only capable of carrying a tiny percentage of the titles available. What if Amazon could offer more choices than a superstore and more personalized recommendations than the local bookstore? Look at the promise embedded within Amazon's logo—choices from A to Z with a smile.
While other Internet startups were already attempting to stake a claim as the world's biggest online bookstore, Amazon was offering both choice and convenience. Bezos understood that in the Internet era, speed with a smile was amongst our highest felt needs. We wanted to be served, fast. Amazon survived and thrived amidst the boom and bust of Internet flameouts because Bezos pursued the long tail. He took smaller profits over the long haul, investing in infrastructure that made faithful delivery and counterintuitive experiments like Amazon Prime possible. Prime Air is a logical extension of the values we've all come to espouse—we want limitless choices delivered as quickly and painlessly as possible.
Our deepest longings and heartfelt cries may not be met by an octocopter.
Amidst all the hubbub accompanying the announcement of Prime Air, plenty of jokes about shooting down each other's delivery drones (only to discover goods like Pampers inside) followed. And how amazing to think that a technology we've come to associate with airstrikes in the Middle East could shift from "death from above" to showers of blessings. Kudos to Bezos and his team for having the imagination to repurpose war machines into shopping carts and delivery trucks (that is almost comparable to beating swords into plowshares).
While it may seem far-fetched to think that our airspace could even be cleared for that many octocopters to land, it does turn Amazon even more into our personal Santas. Amazon has almost actualized the childhood promise of Santa Claus, responding to our list-making by landing our roofs and dropping gifts down our chimneys, while we sleep. In Amazonia, every morning is like Christmas with freshly delivered gifts ready to be opened. Amazon puts a big smile on all our childlike faces.
Some may protest that life isn't like that. We don't all get what we want, when we want. Yet, Amazon is already awfully close to making it so (if we have the means to pay for such convenience). We may bemoan the consumerism that such options encourage, yet we must remember that we call them consumer goods, not consumer bads. We love choice. We love bargains. We love convenience. Bezos doesn't expect any of those virtues to ever go out of style (and neither do I). What I find vexing is the timing.
On the same day that Christians are called to enter a time of waiting and anticipation, Amazon suggested with Prime Air that we should never have to wait. The iGods (Bezos, Jobs, Zuckerberg, et. al.) have made waiting a sin, a thing of the past that we can and should avoid at all cost. Yet, Advent is a waiting game, a season to prepare for the arrival of a life changing baby. He isn't delivered via stork or drone, but through a teen mother. Mary had time to consider the promise growing within her. She came to welcome her calling and her baby. At Advent, we are invited to sing the Magnificat recorded in the Gospel of Luke with her.
We glorify the Lord and rejoice in God our Savior because his mercy extends to generations. He has brought down rulers from their thrones and lifted up the humble. He has filled the hungry with good things. He has helped his servant Israel from Abraham to his descendants. Mary takes the long view that all the waiting will be worth it; both the nine or ten months of pregnancy and the centuries of struggle. The baby is the first blow against a mighty empire. Jesus will eventually undercut the Romans (even while suffering at their hands). What is humble and lowly will be lifted up—in time. What will appear to be defeat on the cross is actually the most important step towards eternal victory, for God's kingdom to replace the earthly kingdom of Rome or whoever would presume to dominate the world. Our waiting will be rewarded. Patience is a virtue worth cultivating (especially within a culture of instant gratification).
During Advent, we sing, "O Come O Come Emmanuel and ransom captive Israel." We recognize that we are bound by our limitations, trapped in some form of historical crossroads. We need to be rescued, freed, and delivered by God With Us. Amazon may deliver what we want, but it may not be what we need. There are cravings that can be solved in thirty minutes or less. There are interests we have that can be piqued by overnight delivery. But our deepest longings and heartfelt cries may not be met by an octocopter. It may takes years or at least seasons of life, before they are satisfied. Advent is a season of waiting, watching, and anticipating far more than a package. And while a babe, wrapped in swaddling clothes, could potentially be delivered via Prime Air, the Scriptures suggest he's more likely to be found in a stable or a back alley, amongst those who couldn't afford a hotel room or even two-day delivery. O Come O Come Emmanuel and save us from our insatiable need for speed.
Craig Detweiler directs the Center for Entertainment, Media, and Culture at Pepperdine University. Connect with him @craigdetweiler on Twitter