When Ministry Hurts Your Family
Hard-earned advice for balancing your family and God's work.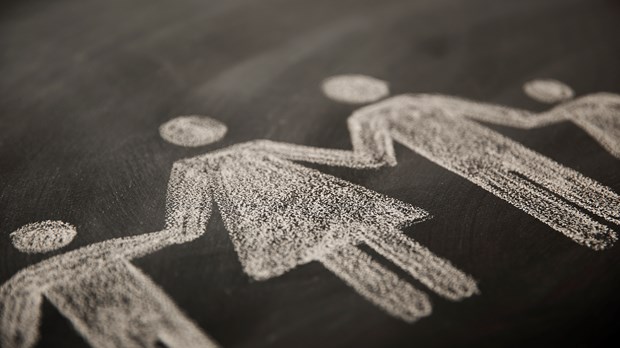 We recommend this Building Church Leaders training tool:
For the first ten years of my ministry, I was a terrific pastor and a terrible husband. I neglected my wife. I passed on the responsibility of raising my kids to babysitters. I led my church well, and it grew at a rate of 100 people per year, yet I was not present as a leader in my own home.
My ministry got in the way of my marriage. This was my story. Learn from my terrible mistakes.
Choices
I remember a rainy Friday night, around ten o'clock, when my daughter was five years old. My wife had left to take some teens home after a small group that met in our house. A church elder was scheduled to pick me up and take me to a church retreat. When he arrived, my wife was not home yet. He asked me to go because people were waiting for me. I was needed at the camp. So, I could wait for my wife to get home, or I could leave my daughter by herself for a short while.
I chose wrong. I gave Vanessa her "blankie," put on a VCR tape of VeggieTales, kissed her, and left. Shortly after, a thunderstorm struck. Lightning, thunder, trees moving, wind howling, sideways rain hitting the windows. My wife was stuck on a road with a fallen tree in front of her for an hour. My daughter was at home alone. To complicate matters, the lights went out. Instead of being held by her father and being told everything would be all right that night, she was alone in a big, empty, scary house. Meanwhile, her father was fulfilling his "ministry responsibilities."
Ministry is hard enough, without the added stress of issues at home. Many leaders and pastors have real trouble in their families that gets ignored, relegated, or forgotten. Private problems almost always come back to affect public performance, usually at the worst possible moment. Secret monsters damage public ministry. Here are some practical solutions that have helped me; perhaps they can help you too.
Pastoring My Home First
One of the mistakes I made was using my family to achieve personal ministry goals. It was more about me and what I was trying to do in the church than it was about them. Now, I believe in involving the family in ministry according to their gifts, but I had to learn to be encouraging without being demanding. Plug in your family according to their gifts, not your personal hobbyhorse. Respect the "No's."
When I was installed in a new church, I made sure I reviewed expectations regarding my children. I told the board something like this: "Pastor's kids are just that, kids. They possess no supernatural powers and should not be expected to perform as super-Christians. Give them a break. Love them. Nurture them. Make them want to be Christians when they grow up by the way you treat their parents." I was blessed by having churches that loved and affirmed my children and that created a picture of grace and acceptance that remains to this day. This, sadly, is not always the case, but you can make a lot of headway by having that conversation early and often with your church.
These are three principles that guide me regarding my children:
Children are books to be read, not written. My job includes discovering how God has wired them and bringing out the best that is already inside of them, not forcing them into something they are not. I can do this only by spending significant time with them. This does not mean I accept mediocrity or do not encourage them to be all they can be. This does mean that they know we expect great things from them but will love them even if they do not reach their full potential. That, to me, is what God does with us. It is called grace.
The greatest gift I can give my children is to love their mother well. So I will take all necessary steps for them to see me doing exactly that, even if they get embarrassed when I kiss her in public. My parents never had an argument in front of their kids. I believe they wanted to protect us, but they ended up not teaching us how to resolve disagreements. I want my kids to see that you can disagree with someone without letting go of that person's hand.
I shall pick my battles. I will draw lines in the sand but will be very careful about making mountains out of molehills. I will not make my children feel less spiritual because they make different choices of dress or diet than I would. God gave us ten commandments, not 10,000.
Family Ministry
My family is my ministry. That does not mean I become lazy or forget that I also have a job, but in the rare case that I have to choose, I choose my family. I have missed meetings to go see my daughter or son play. Next year, my kids will go to boarding school. My wife and I will drive the 1.5 hours to see them play. They are with us for a short time, so we will make the sacrifice. I have found that if you choose the important, God takes care of the urgent. Important fact: the moment I decided to be a real father and husband, my church grew more.
My daughter was playing in a two-day basketball tournament. Because their team almost never wins, I scheduled a meeting for Monday at 7:00 p.m. in a church. Problem was, they started to win. They won on Sunday. They won on Monday morning and Monday at noon. Now they were scheduled to play for the championship at 4:00 P.M., and so I had a dilemma. If I stayed for that game, I would be late for my meeting. I was an hour from my house, where I needed to change, shave, and shower, and then drive another hour to the church in rush hour traffic. When my daughter asked me at noon whether I would stay, I said "Yes," but the internal struggle began. So, I ran the questions of whether I should stay or go through the filter I have become accustomed to using: Is this important or urgent? Is this good or best? Is this permanent or temporary?
I stayed. The deciding factor was the question I asked myself: In 20 years, will my daughter remember her dad attending her game or will I feel regret for leaving her, again, and attending a meeting that I do not even remember? Her team won. I drove, showered, changed, broke the speed limit law, and arrived with 15 minutes to spare. Lesson learned.
As a ministerial director, I have the opportunity to speak to pastors often. One disturbing trend I am seeing is the number of pastors who willingly admit they are neglecting their families because of the demands of their work.
But not all is lost. Recently I had the privilege of speaking with ordination candidates. One particular candidate's story grabbed my attention. He had been approached by a retired minister and given some not-so-wise counsel. The minister told him that God's work comes first, and if he needed to neglect his family, well, it needed to happen. I was glad to hear the candidate say that was not his intention. A major difference from most other professions is that in ministry you work "for God." It is easier to justify in your own mind the neglect of the family because, after all, your work has eternal consequences. One of the challenges of being a pastor is never having a finish line. You are a pastor 24/7. Even on vacation or when playing sports. Therefore, be intentional about the following:
Give your family space.
Respect the evening hours and days off.
Insist on the practice of taking a day off.
There are emergencies that cannot be avoided, but responding to that person who calls 20 times every week with a different "crisis" cannot be called an "emergency."
If you are not careful or intentional, your work can take over your life, pushing out other equally important areas. My wife once told me: "Honey, we are always doing these family weekend retreats and preaching messages about families, so why don't we go to a retreat, not to preach, but to learn and grow." Great idea. I booked a weekend in a Family Life Weekend to Remember. No kids. No responsibilities. No sermon prep. Nothing to fix, present, or prepare. Just 72 hours of marriage enrichment.
Two important decisions came out of that weekend. One was to increase the frequency of our dates. We had one a month on a regular basis; we increased this to once a week. The other was fasting for our children once a week. Teenage kids (all kids, really) need all the prayer they can get.
Do not forget what is really important. After the kids have gone and the church work has ended, you will hopefully still have your spouse. Work on your marriage first. A clear conviction came on me while sitting in a seminar. God convicted me that I pray more for His bride than I do for mine. Our prayer life has improved. It is important for me to pray for and with my spouse.
Conclusion
In the end, however much you might not want to think about this, the church has survived a long time without you and will survive when you are gone. Your family, on the other hand, cannot survive without you. Your family needs you more than your church does. Always keep that mantra before you. I had to learn it the hard way.
Roger Hernandez is Ministerial & Evangelism Director for the Southern Union Conference of the Seventh Day Adventist Church. This article first appeared in the February 2014 issue of Ministry,® International Journal for Pastors, www.MinistryMagazine.org. Used by permission.
If you like this, you'll also like: