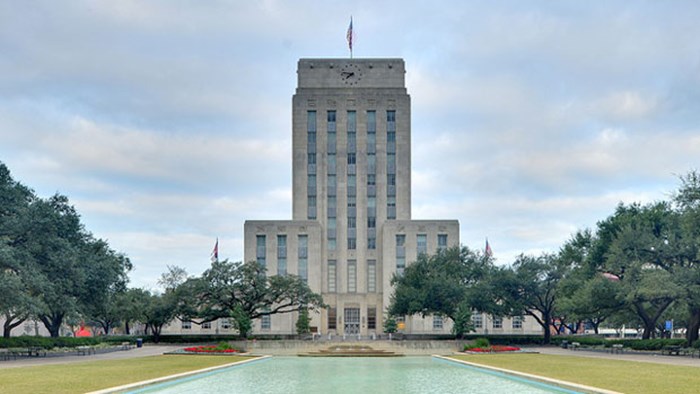 Image: Houston City Hall, from Ed Uthman (euthman), Flickr's creative commons.
Editor's note: The following letter from Chris Seay, pastor of Ecclesia Houston, responds to an action of the city of Houston subpoenaing sermons given by a group of local pastors who oppose a recently passed ordinance that provides protections to the LGBT community. Houston Mayor Annise Parker led the drive for the ordinance. The subpoena in question sought "all speeches, presentations, or sermons related to HERO (the ordinance), the Petition, Mayor Annise Parker, homosexuality, or gender identity prepared by, delivered by, revised by, or approved by you or in your possession." The move has sparked outrage from many Christians who feel the subpoenas violate religious freedom and free speech rights.
--
Dear Mayor Parker,
I see you as a friend, so I choose to speak to you in the context of friendship. You lead the city that I love, and I want my church, Ecclesia, to continue working alongside you to make our city better. I'm a native Houstonian and a self proclaimed ...
1